Either you are going to travel with your family or planning to go for your next corporate visit; you may need a perfect car to have a safe and comfortable journey. Travel is a sensational activity, and if you have a perfect transportation like Cheap Mercedes Benz Car Service, you can make it enjoying in real sense.
If you are going to a corporate/business tour, the quality of your vehicle will give you confidence, leaving a good impression in your business circle and if you are on the way with your family for a picnic or a celebration; your transportation will decide to make or break your happiness and comfort.
If you have a perfect vehicle, it will give you great peace of mind.
Among the most reliable and comfortable vehicles; Mercedes Benz Car holds a good position. If you are looking forward to travel in a dream car, Mercedes Benz Car can serve you as per your expectation. If you want to travel in this luxury car, you need to buy it for your use.
One the other hand, you want this car only for short term or a single drive, then a cheap Mercedes Benz car service can make your wish come true. You can have a luxury drive to renting this car through proper channel.
If you are looking forward to hire cheap Mercedes Benz car service in Chicago; you can have it by acquiring the services of car rental providers in Chicago.
The best way to hire a car service is a premier car rental service provider; a car rental service in Chicago like BlackCar Everywhere is feasible to provide you cheap Mercedes Benz car on rent charging nominal prices.
In this way you can avail a dream car for your next drive.
The process of hiring cheap Mercedes car is very simple. You can contact with car rental service provide through their website. Normally, they have a requirement form on their website to collect client's requirement regarding the vehicle.
Just fill the form telling them about your requirements, destination and confirm the time of your departure. They will serve you appropriately considering your requirements.
Let's narrow your search; BlackCar Everywhere is a premier limousine and car rental company with a wide range of luxury vehicles.
We can excellently cater to our clients for their requirements regarding limo car rental, private car hire, airport transfer, cheap Mercedes Benz car service and others.
We are just on a click/call away. Visit us to ride in your dream car.
As a businessman, you need to travel for business purposes. You may need to go to a business meeting or corporate trip, attend a trade event or to pick a business client from the airport.
Your outlook counts a lot in your business's event, so there a question can come in your mind; it's about how to create a better impression in business circle.
The significant factor, which can contribute in creating better impression, is quality of transport that you use to travel out.
If you travel in a luxury car for your business trip, it will leave a better impression on your business circle and help you a lot in developing your business.
How to Choose a Car Better Impression in Business Circle?
When you are leaving for a business meeting or to attend any of business events, you should always choose a perfect car to reach early and safely.
You can pick a car from your company car garage, and if you can't find the latest luxury car model there, then you can ask a private car service company to provide you a luxury car to cater to in your business travel trip.
Book a private car service just in few minutes, start your journey and leave a better impression in your business circle.
By a premier car rental company, you can acquire a luxury car easily. Through their website, they make it easy and possible for you to choose your required car model providing your details.
You can choose between the latest cars including Stretch limousine, Lincoln Continental, Lincoln MKT (Town Cars), Cadillac XTS, Mercedes Benz E350, BMW 5 Series, Mercedes S Class 550, Lincoln Navigator (L), Caddilac Escalate (Esv), Chevy Suburban (Lt/Ltz), GMC Yukon (Xl's), Mercedes Business Van and many other latest models at very affordable rates.
Furthermore, you don't need to worry if your favorite car is not in the above list; just ask a private car rental company to arrange that special model and they will make it possible to have a travel in your desired car.
Limousine & Car Service in Chicago
One of the leading car rental companies in Chicago is BlackCar Everywhere. We provide latest car models alongside the private chauffeur service.
Here you can book your car on a call or filling a car booking form on the website.
Either you are looking for private car service, airport transfer, chauffeur service for corporate or family travel; we can cater to every type of your need in a better way.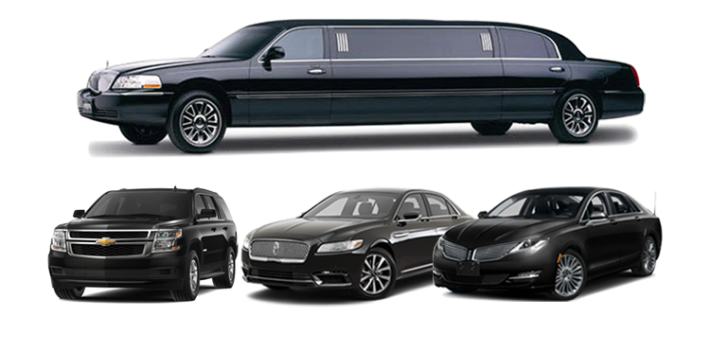 Quality of vehicle greatly matters when it comes to travel luxuriously. Regarding vehicle, you have various options in front of you when you are going to travel with your family or a corporate tour. You can you use your own vehicle or hire a private car service to travel and reach on time.
Private car service is considered the most authenticated and hassle free source to travel, either you are on personal travel or looking for someone to assist you in reaching your official tour, timely and safely.
Why to Hire a Private Car Service?
Choosing a private car service can be beneficial in several ways. It comes with the right set of amenities that you are needed to enjoy a trusted and seamless travel experience.
Furthermore, you are traveling with a professional driver and prefect vehicle that has been checked and maintained properly. The chances of getting late or stoppage due to vehicle fault or rush on the roads are minimized; so it gives you great peace of mind and comfort.
One thing more that is the most important regarding the private care service; you are going to travel in a vehicle of your choice. A professional car rental service provider offers you a wide variety of vehicles where you can choose and book your favorite vehicle to have a ride.
If you are looking for to hire a private car service, here are some of the most prominent options concerning vehicle types being provided car rental service providers in Chicago and nearby for a luxurious and ride:
Stretch Limousine
Limousine is one of the most special vehicles that people see and choose as glamorous. A long wheelbase luxury sedan driven by a professional driver is called a stretch limousine.
When you are looking for to hire a private car service that could cater to your luxury travel choice, the stretch limousine is the best option and private car rental service provider can avail you this luxury travel option at reasonable prices.
Travel in SEDANS
The other option that comes in the queue is sedan- a passenger car in a three-box configuration with separate compartments for engine, passenger, and cargo.
To enjoy seamless travel with full confidence, you can choose to ride. You can book among Lincoln Continental, Lincoln MKT (Town Cars), Cadillac XTS, Mercedes Benz E350, BMW 5 Series, Mercedes S Class 550 and other to travel just on a single call at very affordable rates.
Travel in SUVs
SUVs are among the most popular new cars being considered for a luxury travel. SUV combines elements of road-going passenger cars with features from off-road vehicles, such as raised ground clearance and four-wheel drive.
You can get on rent latest SUVs including Lincoln Navigator (L), Caddilac Escalate (Esv), Chevy Suburban (Lt/Ltz), GMC Yukon (Xl's), Mercedes Business Van and others at very affordable rates.
Do you need a perfect car for your next business or family trip?
Hire a private car service by BlackCar Everywhere – your premier car rental partner is here to serve you on the best standards. We provide you a wide range of luxury vehicles, including stretch limousine, Sedans, SUVs and other at competitive prices. So, don't waste your time in searching, book a private car service with us to have a fantastic journey.