5 ADVANTAGES TO HIRE PRIVATE CAR SERVICE IN CHICAGO
We live in a world where transportation has become an essential tool to service. Besides public transport like buses and trains, people started using private car services that are taxis, uber, and rental car services to ease themselves. Are you looking for a private car in Chicago?
If yes, then you have reached the right place. Black Car Everywhere is a private company that offers you the most affordable yet reliable and comfortable ground transportation in Chicago. We have a variety of black cars and limo services in Chicago. We are a reputed company that is famous for our limo service in Chicago. We also provide you with a car service to the airport.
Sometimes it is good to let your car in the parking and experience the most stylish and exclusive rides at balckcareeherywhere.com for a series of reasons. Let us discuss the 5 main advantages of private car services in Chicago.
Punctuality
We know how difficult life is in Chicago. If you want to be on time for your meeting for any upcoming event, it is good for you to book a private car service in Chicago. Many companies are providing car services in Chicago but blackcareverywhere.com is the best in Chicago. This will defiantly save you time because you do not have to worry about the running petrol or the room temperature of the car.
Allows you to focus on other things
Hiring a professional car service in Chicago like blackcareverywhere.com will be easy for you to focus on other things in your schedule for your selves. You can answer your calls as well as you can send important emails. You do not have to focus on driving a car. You can manage your other things while reaching your destination. You can prepare for your last-minute meeting and presentation. This is the best way to save your time and energy.
Saves your money
Booking a professional car service in Chicago will help you to reduce your total transportation cost. You do not have to pay parking fees, petrol costs, car service costs and much more. We provide you with different packages according to your budget so do not waste your time and avail the most exclusive car services in Chicago.
Drives safely
You may be a good driver but sometimes due to weather conditions such as heavy rainfall or snow, it is difficult to drive. We at blackcareverywhere.com have hired professional car drivers that assure your safety. Your safety is our top priority so you do not have to worry about a thing. Book your required slot and enjoy relaxing rides.
Luxurious cars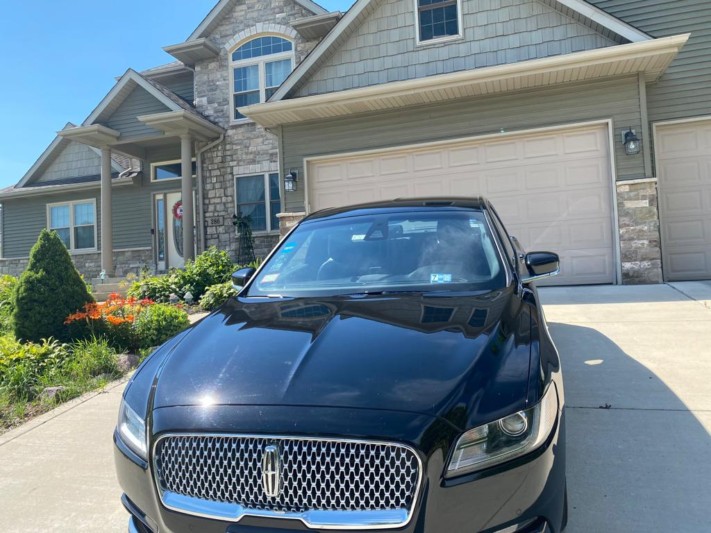 Private cars are more luxurious and cleaner. For a five-star experience and 24/7 car services, visit our website. We are here to make your life easy. Enjoy the most luxurious limo and black car service in Chicago. For further details, you can contact us through our website. Renting a luxury limo car service for your next trip to Chicago is an excellent choice.
A luxury car provides a comfortable ride to your destinations, and chauffeurs are always ready to pick you up from anywhere in Chicago and the suburbs.
Whether you are heading to Chicago airports or anywhere in Chicago and near areas luxury limo car rental service is always available to serve you 24/7 and 365 days a year.
When you travel in a luxury car it always leaves a great impact on your personality.  There are many limo car rental companies in Chicago that offer luxury cars for rent with Chauffeur but finding and hiring the right company is the thing you need to do with your mind.
5 Advantages of Private Car Services for Wedding Ceremony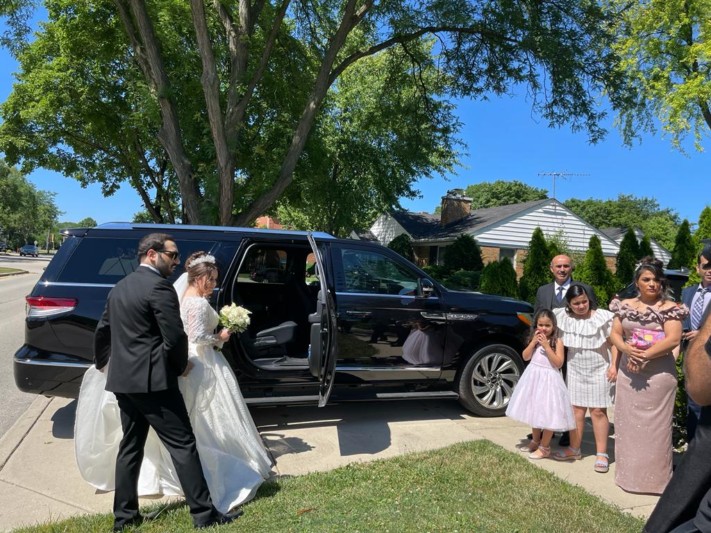 When you hire a private limo car service for your wedding ceremony, it makes you feel free from your traveling needs on your wedding days.
You can book a private limo car for the bride and groom to take you to church or any of your wedding venue and take you back to your home in a comfortable and luxurious way with a professional and trained chauffeur who understand your traveling needs very well.
Private limo car service providing companies also have a solution for your guest transfer to the venue and back home if they want to travel together to your wedding.
Private limo car companies offer stretch limousines with multiple passenger capacities, Mercedez sprinter limo van is also a great solution for your guest to get reach the wedding venue together. Private car limo companies also offer party buses for up to 14 passengers while enjoying together on way to your wedding ceremony.
Private Car Service for Chicago Airports
Are you looking to hire a private car service to Chicago O'hare, Midway, or any Chicago airport? There are 5 advantages of private car services for Chicago airport.
Chicago O'hare Airport Private Car Service
If you are arriving at Chicago O'Hara airport or you have a flight from Chicago O'hare airport and you are worried because you are having a lot of luggage count so now it's your time to relax, we have got covered for you. Book a limo car service for airport transfers and gets a hassle-free ride to or from O'hare international airport with or without your family.
You can book an SUV limo car if you are having more luggage, SUV limo car can hold up to 7 passengers and approx 5 to 7 pieces of luggage, and if you are traveling alone with two or three pieces of luggage so sedan limo car can also be very convenient and affordable for you. A sedan limo car can hold up to 3 passengers with 2.5 pieces of luggage.
Chicago Midway Airport Private Car Limo Service
Limo car providing companies also offer Meet and Greet service at midway or any airport in Chicago, you just need to inform the customer care representative that you want a meet and greet service at Midway international airport so the limo chauffeur will available in the terminal withholding your nameplate to welcome you in Chicago and take you to the car with your luggage.
Meet and greet service helps a lot especially when you are new in the city or you are aged because the chauffeur helps you a lot with your luggage to take you to the limo car.