5 tips to hire car service near Chicago midway airport
Here we will discuss what are the 5 tips to hire car service near Chicago midway airport? Are you looking to hire Black in black out cars at Midway Airport or near Midway Airport? There is no need to look further, we bring some tips and suggestions, how you can find Black car service at Midway Airport at very affordable rates. There are some super easy ways to find you Black car near you.
How to find Black In Black Out Car Service near Midway International Airport?
Midway Airport is a highly regarded destination for international travelers and it is always been busy for the domestic flights. If you are looking for affordable Black car service near Midway international Airport. we bring some tips to find  private cars and they will pick you from airport and also get you to your plane on time whether you're in town for leisure or business. They will pick you up from your hotel or home and transport you safely and comfortably to the airport. They have a variety of Black car options so that you can select the best one for your needs!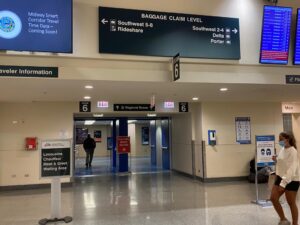 What are the best ways to hire Black car service at Midway Airport?
We got your problem, We can help you to find the ways and explore the different techniques for your solutions.
1- Do a Research
You can find Limo companies on Google, Facebook, Instagram, Yelp and other social media plate forms. This is the simplest and easy way to find us near you. You can also check the Reviews before hiring a limo.
2- Get a free Quote
Once you get some results you can get a free pricing what does it actually cost you. You can also compare the prices before booking.
3- Verify the Credentials
Before hiring any Black car you can check the company if it is authorized and insured, also verify that they have licensed drivers and they are certified for commercial operations. Driver must have a mask on and have a clear criminal background.
4- Check Fleet Range
The company must have a large latest models of fleet rang to make your ride luxurious and safe. They must have nice and clean Black car with bottled water in it.
5- Check out What their services includes
Many Limo companies give you the flat price and later they add some additional charges like fuel, dispatch fee, tolls, airport fee. Your price will shoot up with all these extra charges, make sure that they are clear enough with price once you are booking.
6- Determine your method and timing of payment.
When you are booking your trip make sure you are updated for the method and timing of your payment. Some of the companies charge 25% when you are booking and some of them charge the full amount, you must be updated with their payment method at the time of reservation.
7- Review the features you want in the vehicle.
Black car must have Wi-Fi and charging ports in it so you can charge your phone and use the Wi-Fi while you are travelling. Black car also have no bad smell of cigarettes and have fresh bottled water in it. These things will make you travel smooth and hassle free.
We discussed the above findings against your problem, hope it will help you out for the solution.