WHAT IS THE DIFFERENCE BETWEEN A DRIVER AND A CHAUFFEUR NEAR CHICAGO LAND
Anyone called a driver or a person who drives any vehicle is called a driver. A chauffeur not only cares about the passengers' needs but also knows his vehicle well. The chauffeur is a French word meaning "to heat," The term chauffeur began to be used in 1917 to refer to means of transportation. Chauffeurs are mainly employed to drive luxury motor vehicles like Sedans and Limousines. A chauffeur is well-experienced and licensed. A chauffeur knows very well how to satisfy the needs of passengers during a ride and take care of the time limit.
   How To Find A Chauffeur Near Chicago Land for O'Hare Airport
Are you looking to hire the best chauffeur service near The Chicago area with trained and licensed chauffeurs? Here we will discuss the chauffeur's honesty, punctuality, excellent training, and excellent performance. It's the primary job of the chauffeur to take you from your pick-up point to your desired destination with the utmost care, responsibility, and punctuality.
Hot To Get Outstanding Service?
We provide thoroughly trained and best chauffeurs near Chicago land for O'hare Airport that make us stand out from others. In addition, we ensured that the chauffeur has no criminal record and is not addicted to drugs. With each passing day, we are proud of our premier Service.
What is the Better Way To Book Long Trips or Long Distance Rides?
Chicago is considered one of the most beautiful cities in the world, and there is more than one must-see Place in and around it. Are you looking to hire the Long Distance Ride To & From Chicago land Area? If you are planning your family trip or are new to Chicago and want to explore the places here, our service provides you with the best vehicle and amenities. Often, going on a long journey requires you to go with a lot of preparation, such as the facility of a bar, music system and additional car seat for children, etc.
Limo services in Chicago and chauffeurs near Chicago land offer long-distance booking if you want to go on a long trip. You can book our out-class Service from any state other than Chicago. We not only plan your time well but also prepare our vehicles for the long haul. Well, so you can enjoy a good, comfortable and luxurious journey.
How To Get The Best Way To Top Priority Service?
We have trained our chauffeurs in the best possible way for the convenience of passengers. That's why entrepreneurs and executives prioritize using one of the best services. In addition, we provide VIP service to our customers so you can take advantage of your loved ones and friends without any worrying.
We are working hard day and night to make our service your top priority, and chauffeur near Chicago land and Chauffeur for O'Hare airport are with us on this growth journey; together, we strive for your convenience and ease.
Are you looking To Hire The Service For Special Occasions Like weddings in Limo?
We provide the best Limo service in Chicago and surrounding areas. You can take advantage of our excellent Service for any occasion like any kind of Party, Prom night, Night out, and Airport pick-up and drop-off. Apart from this, limo service can also be booked for Birthday parties, Business meetings, Wedding ceremonies, and Concerts. We have dedicated and trained chauffeurs for every occasion.
Chauffeurs near Chicago land are trained in such a way that they know very well, how to treat their valued passengers, on any given occasion. Our chauffeurs are confident and calm in sudden situations, dressed in impeccably professional attire, adapt to time-bound situations, and have the ability to handle every situation well.
Feel free to book the entire United States, Chicago, and its suburbs. We have dedicated and trained chauffeurs for every occasion.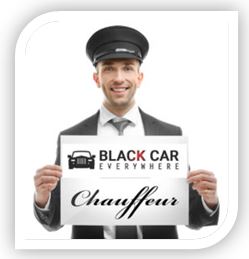 No Time Limit
Travel is always called a "means of success." Everyone has to travel every day or sometimes and if the means of travel is very comfortable, your journey is made very quickly. If you suddenly need to travel, we are here to help you out all the time, whether it's early morning or midnight. An excellent, luxurious and comfortable journey awaits you with a well-trained and well-mannered chauffeur without any fear or apprehension.
How to find a Chauffeur Near Chicago Land for Midway Airport
Well Informed Chauffeur
Our chauffeurs near Chicago land know the city and its suburbs very well. They will give you a safe and enjoyable journey to your desired destination without any fear or waste of time. If you are new to Chicago, our best-trained chauffeurs will also provide you with information on the best places in Chicago and its suburbs because they are well-trained, licensed, well-mannered, punctual, sincere, and free from any criminal records as well.
Why Black Car Service?
After a long and tiring flight, it is a pleasant feeling that your pre-booked ride will be at the airport with a professional chauffeur to greet you with a friendly smile and a personalized pick-up sign. They will easily get you to your destination with the best of a comfortable journey.
Certification
Limo service providers care deeply about the safety of their passengers and their belongings. They provide full training to chauffeurs near Chicago land for your safe and relaxed ride. They must take care of some important points in their training which are as follow.
It is ensured that before sending a chauffeur on a journey with you, a higher license and all his legal requirements are checked and heshe has no criminal record. Vehicles are thoroughly disinfected before and after every ride.
They-Heshe must have a valid driving and chauffeur license.
They-Heshe should also have some years of driving experience.
-Heshe has completed a driving course.
-He/she should know all the important and basic information related to vehicle maintenance.
-Higher driving skills must be excellent.
They-Heshe gets to read the map and GPS tracking system.
-The chauffeur must be well-equipped to deal with any kind of emergency.
-The chauffeur has to know how to move his passenger's luggage in the vehicle in a better way so that his luggage does not get damaged in any way.
-The chauffeur has to allocate his time better to reach his passenger to their destination on time.
-Vehicles are thoroughly disinfected before and after every ride.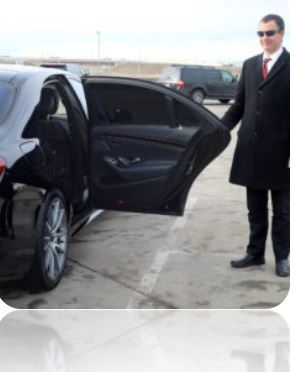 Punctuality
Punctuality is the first principle for us. No lame excuses are given in this matter. Our top priority is to pick up passengers on time and get them to their desired destination at a given time.
Attentive While Driving
Passengers' safety comes first to us. That's why we check the maintenance of all the vehicles thoroughly before sending them to you. The chauffeur's health is also assured that heshe will be completely healthy and fit before coming to you. They fully comply with traffic laws, drive at a reasonable speed and try their best to avoid accidents.
Well-mannered Chauffeur
Our Chauffeurs know precisely when and how to talk and deal with the passengers with complete respect. They are well-mannered, well-behaved, kind, sincere, and compassionate. Your chauffeur Greets you at the vehicle with a smile, takes your luggage, safely transfer it to the car, and opens the vehicle's door. They prove to be a perfect companion for your journey. If you are visiting Chicago first time, the chauffeurs also let you know the popular spots on your way. They know traffic situations and weather conditions very well.
Professional Behavior
A diver and a chauffeur near Chicago land wear a professional uniform according to the occasion. They keep abreast of the surroundings.
They know how to handle difficult situations well, and they also know very well how to keep their nerves under control in case of an emergency. They are disciplined and mechanically skilled and continue modernizing training to improve their skills.
You will never be disappointed after hiring a driver and a chauffeur near Chicago land.