MUST-ASK QUESTIONS BEFORE BOOKING A LIMO CAR SERVICE IN CHICAGO
Hiring a limo in Chicago is not an easy job. Many queries come to your mind before booking. Well, Black Car Everywhere, which is a reputable limo car service in Chicago makes your worries go away. We believe that we can cater to the need of our clients to provide, reliable, safe, and on-time transportation service to our clients. Here are some of the Must-Ask questions before hiring a limo car service in Chicago: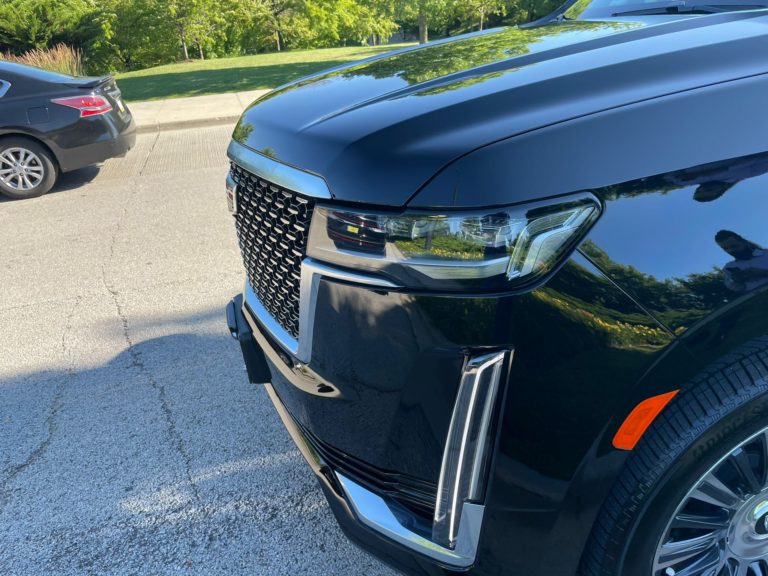 How do we find drivers?
Excellent Car services in Chicago always hire chauffeurs who have had significant training and have passed stringent background checks. We screen and test our drivers for drugs regularly. We will also be able to arrange for a meet-and-greet service and have your chauffeur assist you with your baggage or other needs.
How do we ensure safety?
Check if the car service you are working with has the necessary licenses to transport your vehicle from point A to point B. Black limo car service in Chicago must have the most professional and certified chauffeurs. We always aim to be your trustworthy limo car service in Chicago.
How do we maintain our cars regularly?
Respectable limo car service in Chicago should also provide rear-facing, front-facing, and booster kid seats, as well as additional safety add-ons. Children's seats should, of course, be cleaned, disinfected, and reinstalled before your driver arrives to pick you up. We make sure of these.
Will the car be insured?
When a car is moving, anything may happen. That is why insurance of all kinds exists. You may get travel insurance. Do not allow a car business to cut corners when it comes to delivering your car. Inquire about what is in your quote and what is not. If you do not like the details, you may be dealing with a deal-breaker. We do not disappoint our customers at Black Car Everywhere.
Limo car service in Chicago should cover all necessary insurance and safety measures. It means that their vehicles, drivers, and even passengers all are necessary to cover. If you want proof, never use a limousine service that does not have commercial insurance. Clients who hire a vehicle are usually not covered by personal auto policies.
So, pick a company that can guarantee that you will not liable if something goes wrong. You should also keep an eye out for any mentions of safety when reading the reviews. Getting into a car with someone else could be nerve-wracking. Knowing that you are incapable hands should give you peace of mind.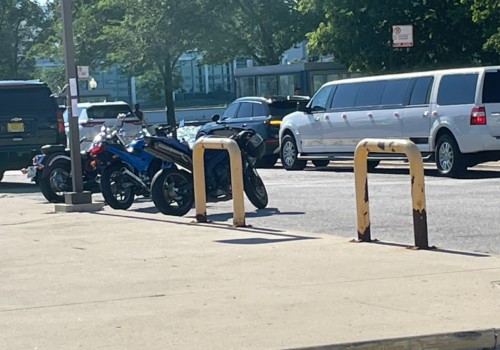 Do we offer special discounts?
Do we provide discounts to first-time customers? Do we have a loyalty program that offers free trips to returning customers? Do we charge extra for Wi-Fi and FastTrack, or are these extras included for free? We answer all your questions so get in touch with us.
How do we deal with payment?
When choosing a limo car service in Chicago, the cost is always a factor. Comparing costs will help you to determine what a fair price to pay is. For a wedding or a significant event, both vehicle and price do matter. Choosing the best limo service or motor coach is not the most cost-effective alternative. Also, remember that pricing might be misleading. And the best deal can turn out to be too good to be true.
Your low pricing will be useless if the service is poor. In every scenario, there is a saying that holds true. It's more important to receive what you paid for than it is to get what you paid for. It is a good idea to pay a deposit when concluding a transaction with a limo service in Chicago. This results in a legally enforceable contract between you and the firm.
Why our reputation is important to us?
Car service companies that are successful take tremendous pleasure in their profession. If your driver is late for your appointment, we will gladly refund your money. We have the best limo car service in Chicago. We provide black limo car service in Chicago and car service to the airport and everything the customer requires. We are a premier transportation limo car service in Chicago company that provides limo service in Chicago, car service to the airport, low-cost transportation, and professional chauffeurs. Black Car Everywhere strives to fulfill all your requirements. Get in touch if you want to travel with a competent chauffeur and have a wonderful time.
Have you Discovered Personal Recommendations & Online Reviews?
As you are aware, we now rely on the internet for the vast majority of our information. This is especially true while browsing for business information. You may get online reviews on many different websites. In fact, 90% of individuals say they check online reviews before paying or buying. That's a powerful statement. Any business with a long history and loyal customers will have high ratings. You'll find some reviews that mention whether they had any problems. This is an excellent way to gain a range of perspectives. Examine how they reply to their critics if they respond at all. Consider Google, Facebook, or yelp to get authentic reviews.
Besides, those websites you should get advice from reputable sources. This could be friends, family, and coworkers. You may not find internet evaluations if the limo performs a lot of corporate business. The majority of corporate customers do not provide internet evaluations. But, they do suggest very happy their reliable ground transportation providers. Business clients are more likely to use limos and are an excellent source of referrals.
What kind of fleet you are going to book?
A reputable transportation service provider will have a large fleet. They should be able to provide a wide choice of vehicles with various conveniences and features. Besides amenities, the fleet should include options for passengers of various sizes. When it comes to hiring a limo car service in Chicago, not everyone has the same demands or desires. Make sure to let the company know how many people will be traveling with you. So, that they can recommend the finest solutions for you. There are vehicles that seat two to three people and larger coach buses that seat dozens. Inquire about their policies and ensures what happens if your vehicle breaks down.
Does the company offer customer care service?
Personal experience is one of the best methods to check a firm. This does not imply that you must hire someone to come up with an excellent concept. Speak with a representative at the limo rental firm. This individual acts as a representative for some reasons. They are a representative of the company. Make sure to ask as many quires as you wish. Make sure they're willing and capable of answering all your queries.
You might even wish to pay them a visit and meet their personnel. You'll be able to observe exactly what kind of operation you're hiring this way. The value of excellent customer service is not possible to overstate. If they can't provide you with excellent service in this situation, then leave them. Because they are not able to provide you with excellent limo car service in Chicago.
Do you bill by the mile or by the hour?
This question has an important influence on your life. You can cruise the highways to your heart's delight if they charge by the hour. If you're short on time, a picturesque drive around town would be preferable. This question is necessary to ask before you arrange your route. Ask when your rental time begins if the company charges by the hour. The rental period may begin when the limo leaves the garage.
Make certain to find out so you can have a better concept of how much your vacation will cost. Some limo companies need you to rent for a certain amount of time or kilometers. Because every limousine rental company is different. Be sure you completely comprehend their fees. It's not a bad idea to disclose your planned path (if you have one). In this way, they'll be able to give you a more accurate estimate.
What Services Are Included in the Package?
When looking for a limo rental in Chicago city, this is one of the most critical questions to ask. This inquiry can help you to avoid unpleasant shocks if you aren't used to reading the fine print. Fuel surcharges, refreshments, waiting time, and stops may incur extra charges. That is why we make all our terms and conditions available to our customers. Snacks and drinks may be available from some limo companies. But, this isn't always the case. Before you order a limo for a prom or another special occasion, tally your requirements. Free bottled water is always available in our cars.
You have a few alternatives if you want unique goods in your vehicle. When the limo comes, you can first pack the car with snacks or drinks. Many clients choose to bring their belongings to the limo company's office in advance. They have them loaded into the car. You can also order these products in advance with your limo company.
Should I give my limo driver a tip?
The tip is necessary for all those who are working in the service business. Chauffeur limo drivers, as well as waiters, hairstylists, and bartenders, are all included. Although tips are always optional. But, service employees often rely on them for the majority of their income and work hard. A typically recommended tip is 20% of the base rental charge. Nonetheless, some rental firms include gratuity in the rental price.
The majority of our customers want to have their tips included in their bills. Find out when you make your reservation if you'll need to tip your driver with cash. You might enjoy your ride so much that you decide to tip your driver even more. And then ask for that driver the next time you need a limo. Your generosity is always appreciated by the drivers, and they look forward to seeing you again.
Is it necessary for us to plan our route ahead of time?
Setting a route or itinerary in advance is a good idea for planning considerations. It helps you in estimating the cost of your rental. It also ensures that you visit all the destinations you desire while on the road. But, the majority of limo rental firms are ready to work with you. You can give your driver some destination spots if you aren't much of a planner. Ask your Overland Client Experience Specialist about your plans.
They will guide you to explore some best places. You should offer these locations ahead of time, if possible. This is especially true if you have a set itinerary. The driver will have more time to search up addresses and map out a route.
What are the requirements for your drivers?
The cost of a limo car service in Chicago covers both the vehicle and the limo driver. All our limo drivers have both a chauffeur's license or permit and a Class D driver's license. Inquire about the qualifications that your car rental company has for their chauffeurs.
Find out if their drivers are employees or contractors while you're on the subject of drivers. To reduce the costs of taxes and labor needs, many firms hire drivers as contractors. But, these contractors do not always go through the same stringent screening process. That is why we employ chauffeurs and give them adequate perks, and training. Check to see if your driver is an independent contractor or an employee.
Conclusion
Thanks for your precious time in reading this post. You'll be able to find the best limo car service in Chicago city for your day or evening with this guide.  You will travel full of fun by following these basic must-ask questions. Remember that doing your homework before booking ensures a worry-free vacation. We are happy as an industry leader, providing the highest standards of service. For more information or to schedule your service, please contact us immediately.