Tips to Hire Limo for Business Trip Chicago
Are you going on your first Chicago business trip? Then, this article is for you. We know business people always need more time and want things quickly. Another reason for their rush is that they know their time's value. You are going on a business trip but must have a planned time to visit the cities' attractions or wherever you are going. You have to be strict with your schedule to achieve free time. But inadequate transportation can ruin it. That's why executives love Black limo service. 
Here are some tips for hiring the best limo for a business trip to Chicago:

Plan: Limos are something that you can't right away. You have to book your limo at least 2 hours before pick up. But the way is to secure it while you're planning your trip. Black Car Everywhere can also accommodate early pick-up, but you must find out. 

Look for Reputable Companies:  you will find many companies on service. Check their reviews and
Check for Licensing and Insurance:
Consider Your Needs:
Special Amenities:
Experienced Chauffeurs:
Confirm the Cost:
Check for Punctuality:
Confirm the Itinerary:
Communicate Special Requests:
Get a Written Agreement:
Even if you are going for a business tour, it doesn't mean that it should be all business. You should schedule some time to visit that city.
Below find some helpful tips and tricks if you are planning to book a limo for a business trip in Chicago;
Read all Applicable and Relevant Information
You must spend some time reviewing all the material you'll need. But before departing on your business trip, you need to read all. This should contain any company policies about work-related travel. As well as what you and your company hope to gain from the trip. If you work for a company, you should request access to their business trip policy and procedures.
This should also include information on if you have insurance. Besides, it also includes what approved expenses you have. You must understand this before you travel. Or it can take away all your savings that you have done during your visit. And you make a clear mind about your trip and make a schedule.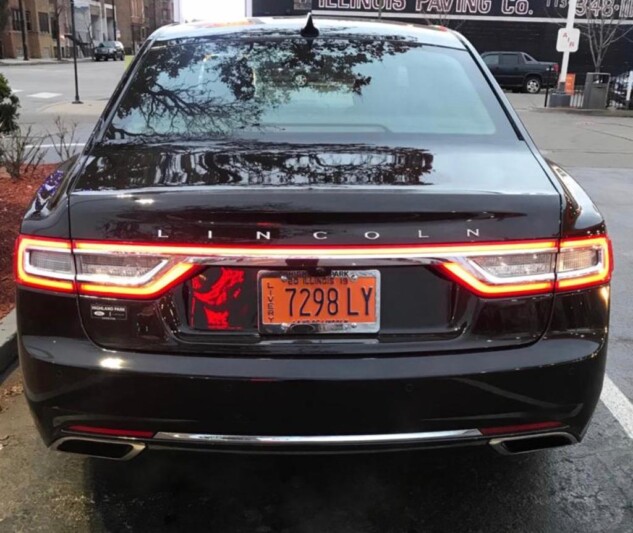 Always Bring your Business Cards
As you are going on a business trip, you must have their business cards with them. You don't know what's coming. You may find a client or a business opportunity. However, a business person must always carry their business identity with them. This is a fantastic way to turn your Limo for Business Trip Chicago vacation into a networking opportunity!
Always Try to Find the Right Accommodation
Staying every night in Hotel can be expensive, and Lodge can help you with it. There are many furnished apartments in Chicago; they can accommodate weeks, months, or even years. Location is also very crucial while traveling. Travel less than 100 or 150 miles to and from the hotel daily.
Get some good Recommendations.
Chicago offers various activities and places to visit. Must list down some places to visit in Chicago. And ask your Chicago friend about the best places to visit in Chicago, and you can Google it too. Chicago's food is unmatchable, and many famous delicious cuisines are worth trying. Sepia restaurant and Michelin-starred cuisine in Chicago is ideal for a business lunch. You may take in some of the most excellent views of the park while taking in the sights of Chicago. Here is the list of some places you should visit:
Millennium Park

The Art Institute of Chicago

Navy Pier

Chicago Riverwalk

Willis Tower Skydeck

Museum Campus

Magnificent Mile

Lincoln Park Zoo

Wrigley Field

Chicago Cultural Center

Architecture River Cruise

Grant Park

Second City

Garfield Park Conservatory

Garfield Park and Humboldt Park
Pack Light
Carrying a month of luggage is unnecessary when you are going for a week or a few days. So, Pack light and take only essentials; navigation will be more straightforward if you pack light. As you are going for a visit, you may find something worth buying there. So, keep room for them also. And you don't have to worry about leaving some things behind if you pack light.
Plan the dates of your trip.
The next step is to schedule your trip. There are several things to think about:
When would you like to go? Knowing when you want to leave and return from Chicago is crucial because this will influence the cost of plane tickets. Whether your work trip is combined with a vacation or not.
How long do you intend to be here? Suppose you are not able to combine your vacation with another. Then consider how much time you'll need in Chicago before returning home. Look into what activities options are available during that time and if any overlap exists. So, you can make both your trips enjoyable and productive to much extent.
What is the size of my budget? After knowing when our trip will take place. We can start calculating how much money we have available for travel expenses. It may be each month or quarter. In this way, we won't be stuck with less-than-ideal options. Because the rest of the planning went smoothly, but our money didn't!
Secure Your Air Travel Tickets
This is the most crucial phase of them all. You will never like to be seated next to a guy who has not showered for many days. If you're flying at the international level, you'll want to book your tickets as soon as possible. It's because there are fewer tickets at a lesser price available. Those tickets are the seats you want!
Let's talk about what occurs after you buy your tickets. Now the point is how to buy them. Check for any type-specific advantages if you have elite status with any airline.
If no discount codes are available for flights on your route and schedule. No worries! Look up when flights sell out and book them as per your needs. So that you don't miss out on one of the last few available seats before they're all gone.
Book a Room in a Hotel
The next step is to book a hotel room after deciding on the meeting place. Choose a hotel that is close to your meetings. This way, you don't have to waste time going back and forth.
Staying in shape when on the road necessitates using a good gym. A steam and sauna room, as well as personal coaches. He can develop a workout routine for you. After regaining your energy, visit one of Chicago's many world-class eateries.
You can also try something new on one of the city's cuisine tours. They are led by residents who know all the best restaurants!
Get a Reliable Transportation Service
You can book a professional private car service in Chicago in various ways if you need to get from the airport to the city or vice versa. You can use one of the required vehicles at MDW Airport and ORD Airport.
You can hail a car via phone or visit their official website. The latter two options may be handier for you if you want to travel from place to place. Sometimes, public transit isn't available to your destination or isn't trustworthy. This is why you should consider a Limo for Business Trip to Chicago.
Prepare for the Weather in Windy City
The weather in Chicago is fickle. It's crucial to pack for all seasons. Because it might be hot in the summer and freezing in the winter. If you're visiting Chicago during these months, keep the following in mind:
The weather is fantastic in April and May (spring). Shorts and sandals are a must-have. But don't forget a sweater for those chilly evenings.
Summer (June–August): Expect high temperatures and humid air at night! Make sure you have enough roomy T-shirts and shorts. They contain many pockets for your phone, cash, and credit card.
Autumn (September – November):. Until October, the weather is usually moderate during this time of year as leaves begin to fall from trees across Illinois. Then natural environments temperatures start to dip.
Start to pack your luggage before a night of travel
Make sure to dress appropriately for the weather. Chicago has four distinct seasons. If you're not prepared, your trip might be a disaster. Looking at the weather prediction before leaving and packing is the best way.
If you expect to be stuck in traffic, bring extra clothing. During rush hour (from 6:30 a.m. to 9:00 a.m.), downtown Chicago's traffic can be severe. So, having a spare outfit on hand is always a brilliant idea!
Where can you host your business meeting in Chicago?
Do you need a meeting room to meet with clients? Want to spice up your meeting with some color? Do you want a change of environment to keep things interesting? Here's where you should look:
Book a spot with Peer space:
Peer space offers office space for rent for as little as $20 per hour. You can select based on location, appearance, or amenities in a city like Chicago. As the city has beautiful architecture and views. There are plenty of possibilities to impress your clients and colleagues.
It's no surprise that Chicago has a complete museum dedicated to local athletics. It is one of the most passionate sports cities in the United States. Even non-sports fans were also impressed by the interactive exhibits and intriguing displays. You can reserve space at the museum for large or small groups. There are also a lot of food choices for Limo for Business Trip Chicago travelers.
Office Evolution O'Hare Chicago
Office Evolution's Chicago O'Hare Airport is an ideal location for business travelers. It is the best place for people on a tight schedule. You may reserve a conference room that includes complimentary coffee and tea. You can work out before or after your important meeting at Office Evolution. It features a fitness center too.
Offsite Chicago
Offsite Chicago is an all-inclusive event facility aimed at knowledgeable business people. It exists on the West Loop in the heart of the city. You can rent a space for as few as ten people or as many as 100. Are you new to coworking spaces? Don't worry! The helpful Offsite team will walk you through the entire process.
Is it okay if I make one baseball joke? Here's how it goes. Hosting your meeting at a ballpark will knock it out of the park. It is the homegrown Chicago White Sox. Guaranteed Rate Field provides year-round corporate event services. They include full-catered dishes prepared by award-winning chefs.
What are the best bars in Chicago to party after the windup meeting?
Chicago was once associated with the Prohibition era. It is still a terrific place to visit with Limo for Business Trip to Chicago. Here's a list of places that range from low-key to world-famous:
Cindy's Rooftop Bar:
Cindy's Rooftop Bar is an attractive, magnificent club and restaurant. It is atop the Chicago Athletic Association Hotel. Take advantage of the open-air terrace's sweeping views of beautiful places, such as Millennium Park, the Art Institute of Chicago, and Lake Michigan.
Hopleaf:
In Andersonville, this is a no-nonsense tavern. The bells and whistles of modern institutions are absent. There are no guarantees that the views will be spectacular. There aren't even any televisions. The Hopleaf is all about good beer in large quantities and excellent snacks.
Kingston Mines:
Kingston Mines is a late-night hangout atmosphere, food, and entertainment. Lincoln Park provides a welcome sensory overload with a cuisine heavy on BBQ. And there is also live music on two stages.
VU Rooftop Bar
This 22-story rooftop bar exists in Chicago's South Loop. The VU is great for Limo for Business Trip Chicago travelers to unwind after long meetings. It is an excellent place with two terraces, three bars, and plenty of views.
The Whistler:
What exactly is a Whistler? "A pub, (art) gallery, record label, and (music) venue. Put another way, it's a spot where business visitors can support Chicago's art and music.