QUALITIES OF A PROFESSIONAL CHAUFFEUR
Going to drive your luxury limousine car? We recommend driving your car with a licensed professional chauffeur. How does it can be useful for you; don't miss the lines below.
A Chauffeur is a person who is hired or employed to drive a passenger motor vehicle, especially a luxury vehicle such as a large sedan or limousine. The chauffeur is a highly professional licensed driver with compatible skills to drive luxurious cars efficiently.
Nowadays, specialist chauffeur service companies or individual drivers provide both driver and vehicle for hire, while there are service companies that just provide the driver to drive the client's cars.
Driving with an expert chauffeur leaves a great impact because the chauffeur maintains himself all the time. As regards the chauffeur's dressing, a well-groomed individual, conservatively dressed in a clean and crisply pressed black or dark business suit or tuxedo, dress shirt, and appropriately matching tie, with black leather gloves and freshly polished matching footwear.
Chauffeur Service in Chicago and Suburbs
Employing a chauffeur service can be an economical and beneficial decision, as it comes with a wide range of benefits including convenience, productivity and time savings, and driving safety for business people and seniors.
Usually, insurance costs for luxury vehicles are often lower if the designated driver is a chauffeur. So, a professional chauffeur can be the best choice to drive your luxury car.
Hiring an expert chauffeur isn't an easy task. As you are hiring a person to drive your expensive car, so the person should be well-trained and professional in his work. Here, I would like to share some important qualities of a proficient chauffeur that you should examine before hiring your next chauffeur:
The chauffeur should familiar with the road laws, traffic signs, and patterns
He should be well aware of all safety measures.
A professional chauffeur knows that timing is crucial with appointments and consistently meets pick-up times. He should be highly punctual.
A good chauffeur is always well-groomed with a tidy-looking outfit and a friendly and calm face.
A professional chauffeur is one who can give you the royal treatment, helping with the closing and opening of the door and loading and unloading of luggage.
A professional chauffeur is trustworthy and understands the importance of protecting and respecting the client's privacy.
What Black Car everywhere Offers?
Always drive with a professional chauffeur, so you could enjoy all the possible benefits and a safe journey. Black Car Everywhere is a leading transportation company offering limo cars, airport transfers, affordable transportation, and professional chauffeur service.

Our chauffeur service can cater to the need of our clients in order to provide, reliable airport pickup, safe limousine services, and on-time black car transportation service. Get in touch to drive with a skilled chauffeur and enjoy a fantastic traveling experience. Black car everywhere chauffeur team is always ready to serve you with their great services of driving and related skills. If you want a private car or limo car with a chauffeur so the black car everywhere is the best choice to book because we always do not compromise on the service quality and our vehicles are totally up to date, new and well maintained with highly educated and professionally trained chauffeurs.
There are many limo service companies in Chicago and near areas but choosing the right company is very difficult, so we committed to our high-class services with a highly preferred standard of our services. If you want to book our chauffeur service in Chicago so just go to the reservation or book now page on our website and just fill out the trip details such as pick up and drop off address your best contact number and email address as well as pick up date and time and just leave everything on us and our chauffeur will be there at your place with neat and tidy as you booked.
Our Limo Car Fleet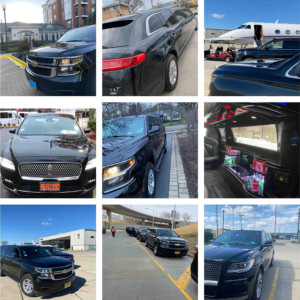 You can choose any car from our fleet according to your needs and requirements, we have a sedan for 2 to 3 passengers, SUV for 5 to 7 passengers and we also have a stretch limousine, Mercedez sprinter, and a party bus for more than 6 passengers. Our helpline contact number is 24-hour and 7 days a week active so you can call us at any time in the whole day and book your trip on call as well.
People mostly prefer to book a private car or limo rental in the city due to extreme traffic in Chicago city, so you just park your car at home and book our premier limo car rental service in Chicago and travel to anywhere in the city or if you want to reach at prom, concert venue or any party place so black car limo service is the best choice for you.
Professional Chauffeur Service for Chicago Airport
If you are coming to Chicago O'hare, Midway or any airport our chauffeur is always tracking your flight so you do not need to worry if your flight is getting late or early, our chauffeur will be there according to your flight's landing time at airport and our chauffeurs always have your contact number so they will coordinate you as they reach to the terminal where your flight is landing according to the landing time.
We also offer car seats if you traveling with your kids and family so now you do not need to carry your car seat for your loved one's kids, we got have covered for you. you just need to inform the dispatcher when booking the ride that you are having kids with you on the trip and also know the dispatcher the age of your kids so they will arrange the car seat in your booked car and then our chauffeur will be at your place with all the settings covered for the car seat to make you and your family feel easy and comfortable with Black Car Everywhere.
Why Professional Chauffeur Service for Special Occasions?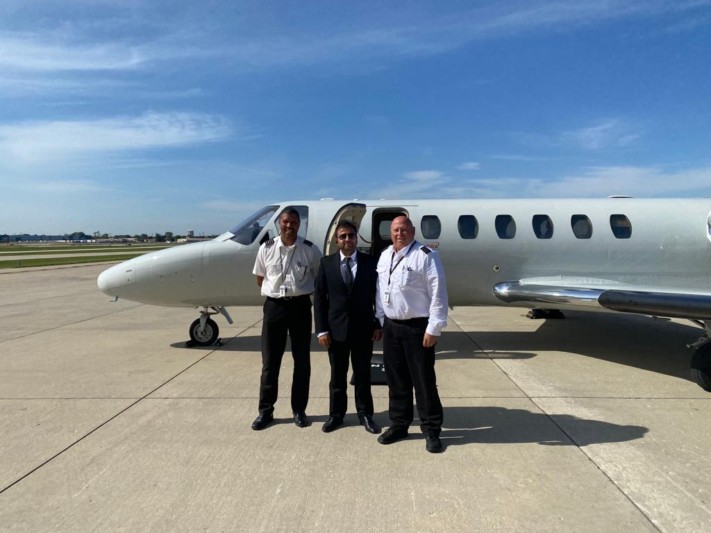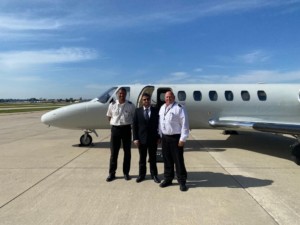 Our limousines and party buses are always ready to make sure you arrive at your wedding or at any occasion in a style with our premium limo service at your doorstep, black car limousines always grab the attention of the audience when you reach any special occasion and it enhances your personality many more.  Style and luxury always come from the premium and our professional chauffeur limo service is always premium and luxurious.
Professional chauffeur service with premium limo cars is an ideal way to get around Chicago city and suburbs with your friends and family for any of your special occasions whether it is a wedding ceremony or if you want to reach the concert venue. Professional chauffeur service is also an ideal way to reach any corporate event and a professional way to attend any of your business meetings. Our cars are always elegant and tidy which enhances your way of reaching any venue or occasion. We understand your traveling needs that's why are always 24/7 available to serve you anywhere in Chicago land and suburbs with our highly trained licensed chauffeurs who also understand your traveling needs and they help you at airport picks with our meet and greet services at o'Hare airport Chicago or Midway airport as well as any private airport in Chicago our chauffeurs are always there to welcome you.