Chicago Downtown Limo Service at Affordable Rates
24/7 Airport Transfer Services
Chicago Downtown Limo Service | Limo Service Downtown Chicago | Private Car Service Chicago downtown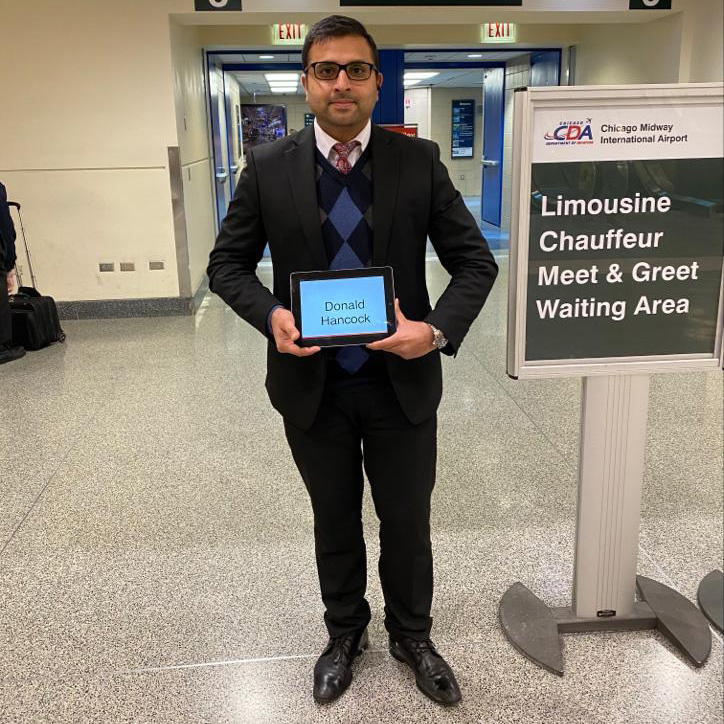 Are you visiting Downtown Chicago or do you live in Downtown Chicago? you can't ignore the beauty, attractions, and theatre district. It gives me full enthusiasm for the active lifestyle. Depends How long do you want to stay in downtown Chicago? It's a lot of things to do right according to your choice. Chicago Loop is a Business district with highrises and amazing restaurants.
Enjoy the Chicago attractions, the Chicago Riverwalk, and great museums. We can take you everywhere, do you want to visit historic architecture or Millennium Park? We are more than a limo driver, we can serve you by your favorite interesting places and bring you there. Black Car Everywhere is offering limousine and car service. You can book us for the one-way ride, round trips, and hourly limousine and car service. We go beyond your expectation for luxury limo travel. We offer professional and trained Chauffeurs for your downtown Chicago Transportation.
| | | |
| --- | --- | --- |
| TO & FROM | TO & FROM | TO & FROM |
| Lake View, IL | Wicker Park, IL | Norwood Park, IL |
| Irving Park, IL | Chicago Loop, IL | Jefferson Park, IL |
| South Loop, IL | Gold Coast, IL | Logan Square, IL |
| Hyde Park, IL | River North, IL | Near West Side, IL |
| Wrigley Field, IL | Rogers Park, IL | Roscoe Village, IL |
| Hyde Park, IL | Albany Park, IL | Lincoln Square, IL |
| Magnificent Mile | Forest Glen, IL | Old Irving Park, IL |
| Navy Pier | Edison Park, IL | Humboldt Park, IL |
| Edgewater, IL | North Center, IL | West Ridge, IL |
| Bucktown, IL | Wrigleyville, IL | Portage Park, IL |
| Uptown, IL | West Town, IL | Printer's Row, IL |
| West Loop, IL | North Park, IL | Avondale, IL |
We Promise to make your trip most memorable by providing you with the best experience. No matter if you want to visit the downtown for shopping or go to any hotel for fun or stay there. Enjoy our Chicago Downtown Limo Service. Black Car EveryWhere offers affordable Chicago Downtown Limo Service. If you are looking for an executive ride in a luxury limo car To & From downtown Chicago. We bring you the best limo services at competitive prices. You don't need to worry about any hidden charges or overheads. We have a very transparent and visible pricing policy for limo hire in Chicago Downtown.
Chicago Downtown Limo Service for Airport Transfers
Are you arriving in downtown Chicago or leaving from downtown Chicago? Livery Cars are the best way for Airport Transportation and hourly services. Livery transportation is designed with commercial cars and commercial insurance for the guest's safety.
Experience with Livery vehicles is different than the rideshare car service. The purpose of the livery vehicle is a high level of client safety and protection. When you book a professional airport transportation service. You are completely insured including your luggage.
Your uniformed chauffeur knows how to treat the guests. when they are visiting with their professional colleagues. Providing Meet and greet services Inside the Airport terminal. Where the chauffeur can serve you with your name sign. You do need to handle the heavy luggage or find the Limo service at the terminal. We provide you with the best Airport Car Service From the Baggage Claim to your hotel or home.
If you are looking for a luxury limo rental for Airport Transfers? Book your "Chicago Downtown Limo Service To & from Chicago O'Hare and Midway Airport". Providing the best Airport Car Service To and From Chicago Downtown. Black Car EveryWhere offers 24/7 Airport Transfers services in luxury limo cars. Select an on-demand vehicle at affordable and competitive rates.
Chauffeurs are experts at handling Airport transfer matters. Airport Meet and Greet Service, and a lot more. They are always ready to say welcome and hello. We have a state of sophisticated systems in place to avoid delays in our service delivery. Give us a call or book in advance, tell us your preference and choice, and rest assured. We bring you the best travel experience.
Our first priority is to provide Professional, Reliable, and Safe O'hare Transportation. The distance from Chicago Downtown to O'Hare Airport is 20 miles. No matter if you need "Chicago Downtown Limo Service to O'Hare Airport or Airport transportation from Downtown Chicago"? Aiming to provide the finest transportation in Chicago and surrounding neighborhoods.
We can understand you are making a business trip to downtown Chicago and have a busy schedule. We can completely understand your concern when you are going to use the Car Service company for your important events. We ensure our credibility through our guest reviews. If you are using our services for yourself or for your business and looking for enterprise luxury limo rental in Chicago Downtown. We have exclusive deals and special discounts on corporate travel packages.
Black Car EveryWhere has made corporate travel partner arrangements for frequent travelers for business trips, corporate events, and business meetings. Being a local limo car rental company, we understand the needs and expectations of businesses and bring you a completely personalized solution at an affordable rate.
What better way to find the Midway Airport Car Service?
We bring luxury and fun together by offering luxury limos and executives Chicago Downtown Limo Service to Midway Airport just for $84.99. The distance between Chicago Downtown to Chicago Midway Airport is 17 miles. We never let you down in quality and comfort. Book your on-time "Midway Transportation Service From Chicago Downtown". Are you visiting Chicago downtown for your special occasions? Schedule your limo service in Advance and share your preferences, providing customized Limo Service.
If you need the nearest car service near Chicago Downtown or any other part of Chicago, use our services right close to your location. We accommodate all transportation needs, related to your business and family usage. You can rely on our most experienced, reliable, and on-time Midway Car Service. Book your next midway Limousine and Car Service with our top-notch transportation company 24/7, 365 days a week.
How To Get The Best Car Service From Chicago Downtown To Chicago Suburbs?
No matter if you want to schedule your trip from downtown Chicago to any closest or farthest Chicago suburb. If you are planning to visit Chicago Suburbs From Downtown Chicago for late-night events, birthday parties, or family get together, We are the ones to provide you the services according to your vacation, parties, or any event. Black Car Everywhere is proud to serve luxury limo rentals in Chicago Downtown and Chicago Suburbs.
Are you looking for a Car Service From Chicago Downtown to Chicago Suburbs? No Problem! We are available in Chicago Suburbs, providing the car service at a reasonable price and offering exclusive discounts on round trips. Understanding the Client's business needs is one of our main priorities, providing corporate travel arrangements for business conferences. Being a caring limousine and car service company.
How To Find The Car Seat Transportation Service For Airport Transfers?
You need "Car Seat Transportation from Chicago Downtown to O'Hare Airport" or "Car Seat Transportation To Midway Airport From Downtown Chicago". We are offering a Car Seat Limousine and Car Service near your location. keeping the Car Seats in the vehicles for your last-minute reservation is different from other limousine companies. Forget the stress of handling the car seats with your luggage, thus, make yourself exertion-free and book your car service with a car seat.
You just need to let us know about the age of the kids in order to provide suitable car seat transportation. No matter which part of Chicago you are living in and how big a vehicle you require for your family size. Providing transportation solutions for your family and making it on time is our priority. We can handle your extra luggage in our BIG SUVs so do not need to worry about handling the extra stuff. Call us 24/7 and consult about our black car service with Sedan and Suvs in Downtown and surrounding areas. Enjoy our entire new fleet of fancy commercially insured vehicles for client protection. Book Now by visiting www.Blackcareverywhere.com
Are you looking for hourly Car Service in Chicago Downtown?
Understanding the guest's requirements according to their needs and customizing the Services right according to that is our priority. No Problem! Do you need the Hourly Car Service for your multiple stops? Finding parking in downtown Chicago is very hard and expensive, no matter if you need the hourly service in downtown Chicago or planning to go to the Airport while making multiple stops.
Looking for Chicago downtown Hourly Service for Dinner?
Are you planning to go for dinner at any farthest place from downtown Chicago? or making plans with your family friend and need a big vehicle to sit all together and have fun while traveling to somewhere special. Making the trip memorable with the one who loves you, sometimes taking pictures in interesting places and capturing the moment of love as a memory. We always want to customize your occasion with our contribution, we are not only a chauffeur but also your best traveling companion.
We can understand your concern to find transportation back home late at night. Forget the stress of public transportation and book a reliable and affordable hourly limousine service. Hourly transportation is the best option especially when you are going to a meeting, Concerts, Museums, and games.
Chicago Downtown Limo Service for Special Occasions
Sometimes, a busy work schedule makes us tired. And we need the break and want to make the moment amazing by creating value. We completely understand, what you need and which kind of music and service make you relax.  We provide the Airport Car Service near Chicago's downtown and suburbs. Enjoy our Wedding transportation, prom services, and all your special events
We bring luxury wedding transportation and Corporate limo in Chicago Downtown and suburbs. Provide the big white stretch limo for bridal and limo bus rental for your guests. Worrying less about traveling with accommodating staff who can understand the situation. We want to make your mind relax from the transportation side of the weddings and parties. . Sometimes occasions like weddings, parties, and late-night dinners can make the change. We can understand the situation. Thus we make the service always available at your convenience.
Chicago Downtown Limo Service Safety Measures for Covid
Are you looking for fully sanitized and disinfected Services in Chicago Downtown?
Passengers and the people's safety have always been our topmost concern. especially, during these dark days of the Corona Pandemic. We have given it a higher preference. Our chauffeurs are professionally licensed. They are committed to following the safety rules and guidelines in Chicago and other serving areas.
The very first luxury limo rental company Downtown that follows the CDC guidelines. Safety measures to prevent the spread of CoronaVirus. Our executive cars, luxury limos, and other vehicles are sanitized before passengers get on-board.