Luxury Prom Limo Service Chicago & Suburbs
24/7 Airport Transfer Services
Luxury Prom Limo Service Chicago & Suburbs
Black Car Everywhere prides itself on offering luxury and affordable prom limo service. No matter where you live and which place you organize your event. We make our services available for you everywhere in Chicago and in suburban areas. It's not the prom limo service but a new level of travel experience with memories. We want to make this amazing with exclusivity, style, and comfort. Providing the Prom Limo Services right according to your requirements.
If you want Black Fancy Sedan for the couple? We provide the fancy Lincoln continental or Cadillac Xts or Book our Black SUV. Lincoln Navigator and Chevy Suburban with a black interior and black exterior. Your professional uniformed chauffeur has much experience to cater to Vip Services.
The great thing about our services is offering reasonable and affordable prices. Select the vehicle as per your need, and don't pay extra for a big vehicle that you don't need. Discuss your budget and guest capacity with us. We would love to provide you with the best prom transportation solution. Utilize our experience and get free consultation 24/7 every day of the week.
Do you have any preference for cars? How do you love Cadillac Escalade SUVs? and Stretch limousines? No worries, that is a much more cost-effective option as compared to big limousine buses. We can understand your excitement level for your prom night. Thus, we are aiming to make it customized by offering your favorite music and drinks.
Get the comfort and style to gather. Enjoy a luxury prom limo ride at competitive and affordable rates. Black Car Everywhere is a family-owned local business. We fulfill luxury travel and executive ground transportation needs. We have launched an exclusive and luxurious prom limo service for our customers. We also offer other transportation facilities in the Chicagoland area. Enjoy our other limousine and car services which would best fit your everyday travel.
Experience the epitome of luxury with our prom limo service in Chicago and suburbs. We offer exclusive prom packages that include everything you need to make your senior prom or post-prom party unforgettable. Whether you're looking for a glamorous arrival at the venue or a memorable post-prom celebration, our prom limo packages have got you covered.
Our fleet of SUV limousines provides a stylish and spacious transportation option for you and your closest friends. All our vehicles are meticulously maintained and driven by professional chauffeurs who are trained to deliver exceptional service. As members of the National Limousine Association, we adhere to the highest industry standards, ensuring your safety and satisfaction.
During the spring season, proms are in full swing, so we recommend booking early to secure your preferred prom limo package. Coordinate with your friends to arrive early at the designated location, where our exquisite limousines, including the Cadillac Escalade, will be ready to whisk you away in style. Our prom packages even include a few extra hours, allowing you to enjoy your special night to the fullest.
If you're planning a post-prom party, our passenger party buses are perfect for continuing the celebration. With ample space and entertainment options, you and your friends can dance, take pictures, and create memories that will last a lifetime. Our prom limo service is not just about transportation; it's about creating an experience that exceeds your expectations.
We understand the importance of prom night for both parents and students, which is why we prioritize safety, reliability, and exceptional customer service. Trust our renowned limousine services for your prom evening and let us take care of the transportation details, allowing you to focus on enjoying this milestone event with your friends.
Providing the best Airport Car Services from and to Chicago and surrounding areas. No Problem! If you need a taxi alternate in the city or in far suburbs for Airport Transportation or visit Chicago. Call us 24/7 on our customer services number and get free quotes or visit our website www.Blackcareverywhere.com.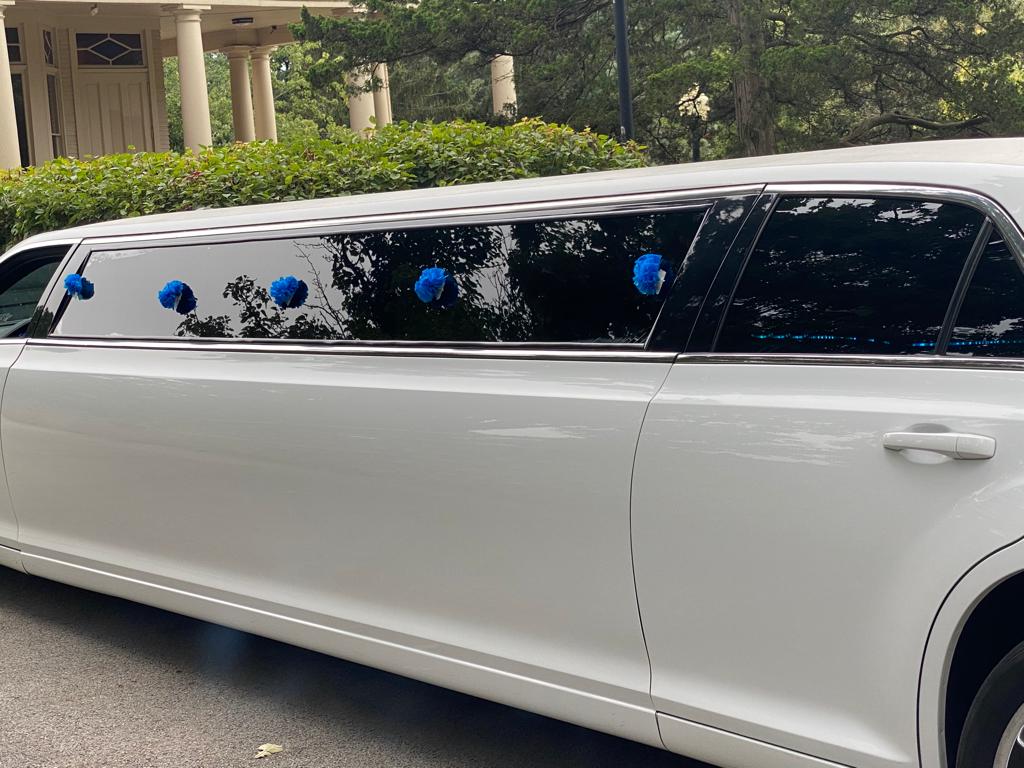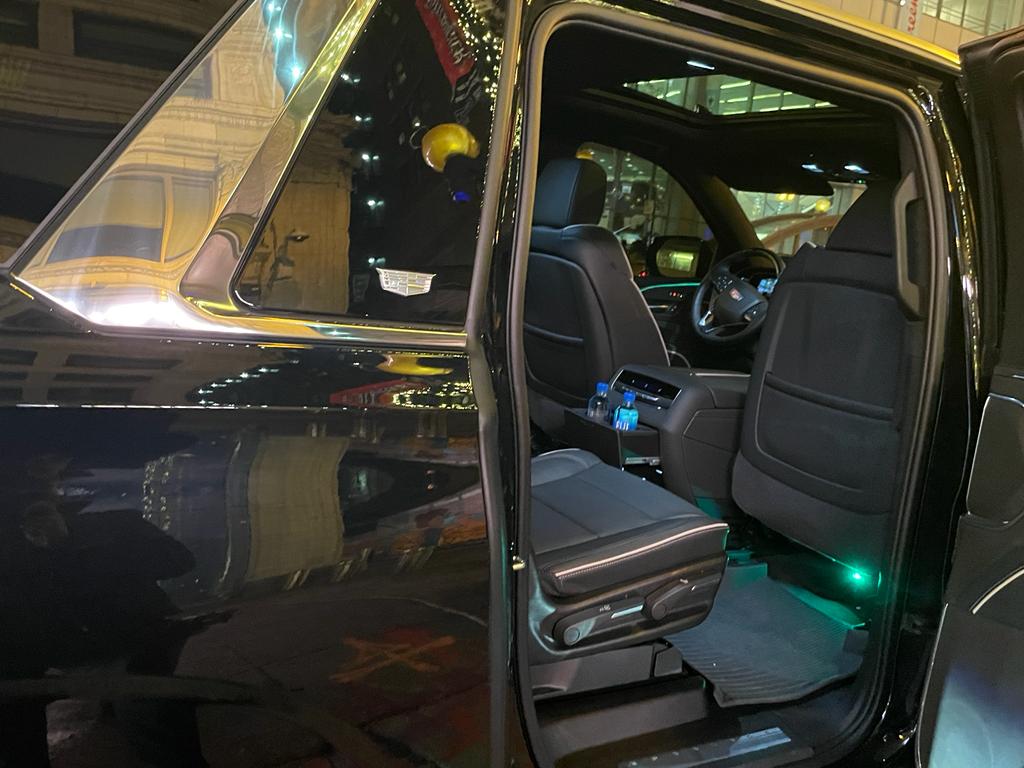 Most Desirous Prom Limo Service Chicago Package – All in One
Our prom limo service package includes super styling and ultra-luxury features. Aiming to provide your favorite color the Stretch Limousines. Pick the color of the vehicle which would be the best match according to your occasion.
We have the newest fleet of luxury limos with many color options. Available for Prom Limo Service Chicago and all the surrounding suburbs in Illinois. No matter if you need the prom limo service in the North Shore suburbs. or the Prom Limo service in the Chicago Southwest suburbs? We offer our services all over the Chicagoland area. You can choose from our fleet and let us know any specific preference and we will make it available for you.
Our prom limos come up with trained, professional, and formally attired Chauffeurs. Fully stocked with bottled water and soda, also your preferred beverage on request. Providing customized Prom Limo Service Chicago, especially during the pandemic time. It may apply Certain terms and conditions to the special features due to the covid.
Prom limousines have upgraded interiors, sound systems, and Delux bars. LED lighting, high-end stereos. If you want to add something extra, let us know and we will make it available for you.
Best Suited Prom Limo Service Chicagoland Area
Black Car EveryWhere boasts the most diverse, newest, and luxurious fleet in the area, making us the perfect choice for prom limos in the Chicago area and suburbs. Even if you reside in the far suburbs of Chicago, we have you covered. We recommend making an advance reservation through our user-friendly system to secure your prom limo. By creating an online account, you can easily book your ride in advance and make changes to your reservation if needed. Enjoy the flexibility of unlimited changes and editing options.
Our services are available at flat rates across various surrounding destinations. Whether you require a one-way point-to-point car service or hourly services, we have you covered. As a premier luxury travel provider, we offer an array of new sedans, SUVs, black limos, and stretch limousines. Our Chicagoland Car Service is perfect for parties and prom nights. Choose the limo that best suits your needs, whether it's a traditional stretch limo or SUVs for a smaller group.
For larger groups, we have meticulously clean and custom-designed limo buses available. If you prefer to travel separately from other guests, we respect your privacy and can provide the best solution. With a wide range of vehicles to choose from, we are among the few prom limo service providers with our own custom-crafted specialty limo vehicles and party buses, offering exclusive prom limo packages.
Rest assured, our chauffeurs receive proper training and our vehicles are well-maintained to ensure the utmost safety and satisfaction of our excited passengers. By eliminating any wastage of time, we encourage you and your friends to arrive early and make the most of your big night. Trust us for successful prom transportation and create memories to remember forever. Don't miss out on the opportunity to travel in style and luxury with our impressive fleet of party buses.
12 Passenger Stretch Limo for Prom Limo Service Chicago
Suppose you are about 8 people planning a prom limo party and want to enjoy yourself with a group of friends. We are suggesting hiring an exclusive 8 Passenger stretch Limo. Are you looking for "Prom Stretch Limo Service in Chicago Area"? Or looking for the Stretch Limo Service in the Chicago Suburbs? Our finest prom luxury car service comes with plenty of room for fun.
You can enjoy your event by sitting around in the big vehicle and sharing drinks. Don't squeeze yourself and spoil your party night by overloading it. It has a lot of space for your fun with a fancy drinking place. Let's share your music collection with us in advance. Or connect your Bluetooth to control the music selection and volume.
You would love our young-hearted staff; they love your music and enjoy the volume of party music. Making your event relaxing and memorable is our dream. We have become a known name and the perfect Chicago Prom Limo Service choice. We are famous because of the affordable rates and ultra-luxurious features.
Make your prom night unforgettable with our 12-passenger stretch limo for prom limo service in Chicago. Our prom limousine packages offer the perfect transportation solution for this special occasion. Whether you prefer the elegance of a stretch limo or the fun-filled atmosphere of our party buses, we have the ideal prom transportation option for you.
Our prom party bus and Hummer limousine are designed to accommodate larger groups, allowing you to enjoy the festivities with all your friends. Capture memorable moments with pre-prom photos inside our luxurious limousines, with stylish interiors and top-notch amenities.
With our reliable limousine service, a professional chauffeur will ensure that you and your friends arrive at the designated hour, eliminating any waste of time. Our entire fleet is well-maintained and equipped to meet the needs of young adults, ensuring that you are safely transported to your prom venue.
Decide early and secure your spot in our 12-passenger stretch limo for prom limo service. Take advantage of having a fantastic prom night experience with your friends. Contact us now, and let us make your prom transportation memorable for your special night.
Get the best deals on luxury Limo party Cars, Stretch Limousines, and Buses. Share your event dates and Book in advance. Enjoy your prom night, and have fun, luxury, excitement, and comfort together.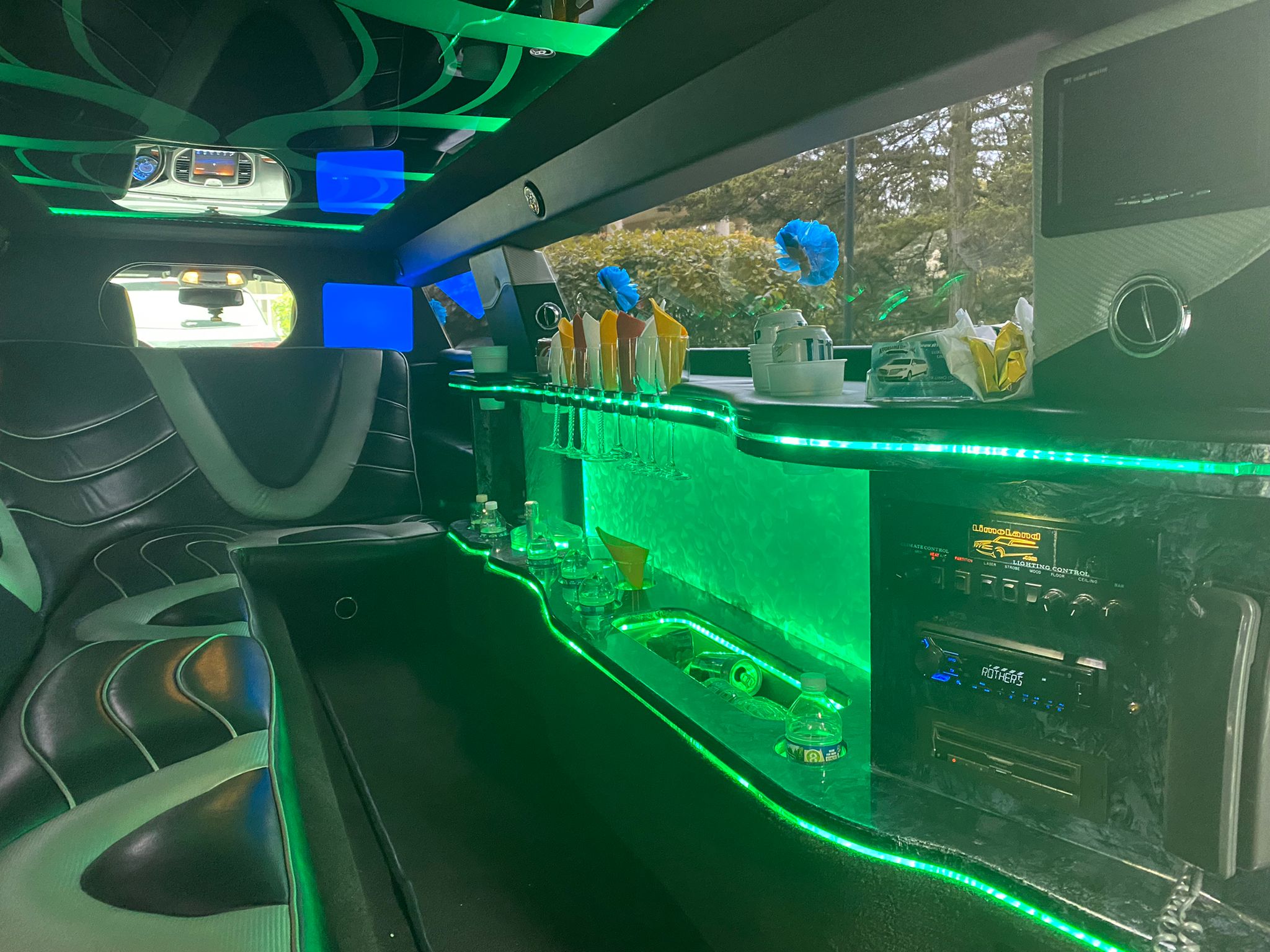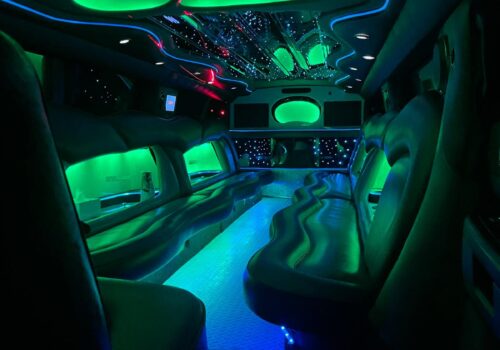 14 to 22 Passenger Hummer Prom Limo Service Chicago
No matter if you need the White Hummer or Looking for the Black hummer for 22 guests. Meeting the needs of 22 people with the beautiful hummer. Available in Chicago and surrounding areas with the fact interior and sound system. We have an exclusive and custom-crafted 22 Passenger Limo Party Hummer. Equipped with all the special features and add-on special requests.
We have special discounts offered if you book in advance. We guarantee you a luxurious service experience at affordable rates. If you need any special arrangements or personalization of color themes. Your beverage choice, or any other special preference. We go the extra mile to make it as you want it to be. We never let you down with your expectation of a luxury experience and fun dreams.
Covid Safety Measures Compliance for Prom Limo Service Chicago Area
Passengers and the people's safety have always been our primary concern. During these stressful and dark days of the Corona Pandemic. We have given it a top priority. We are committing to following the safety rules and guidelines provided by the CDC.
Among the very first luxury Prom Limo Service Chicagoland Providers. We follow the CDC guidelines and safety measures in order to prevent the spread of the CoronaVirus.
Call us 24/7 and ask about our Limo Party Buses, Luxury Limo Cars, SUVs, Vans, and other vehicles. All ground transportation is completely disinfected and sanitized before passengers get on board. Together.
We win the fight against the spread of the deadly CoronaVirus. Follow us on Instagram for the latest updates.
Book the luxury limo prom service in an advance. And enjoy a seamless experience of fun and luxury at the best rates in the city.