Top-Notch VIP Sedan Service near Chicagoland Area
Getting a taxi or rideshare is not an easy option. Very often they are hard to find. That is why we launched VIP Sedan Service to and from all Chicago Suburbs. Black Car pride itself on providing the most reliable, and luxurious Sedan Service. We have been servicing the Chicago suburbs for years. We are expanding and looking for innovative ways to help rideshare our clients. If you are looking for Sedan Service in Chicago, we are here to cover you.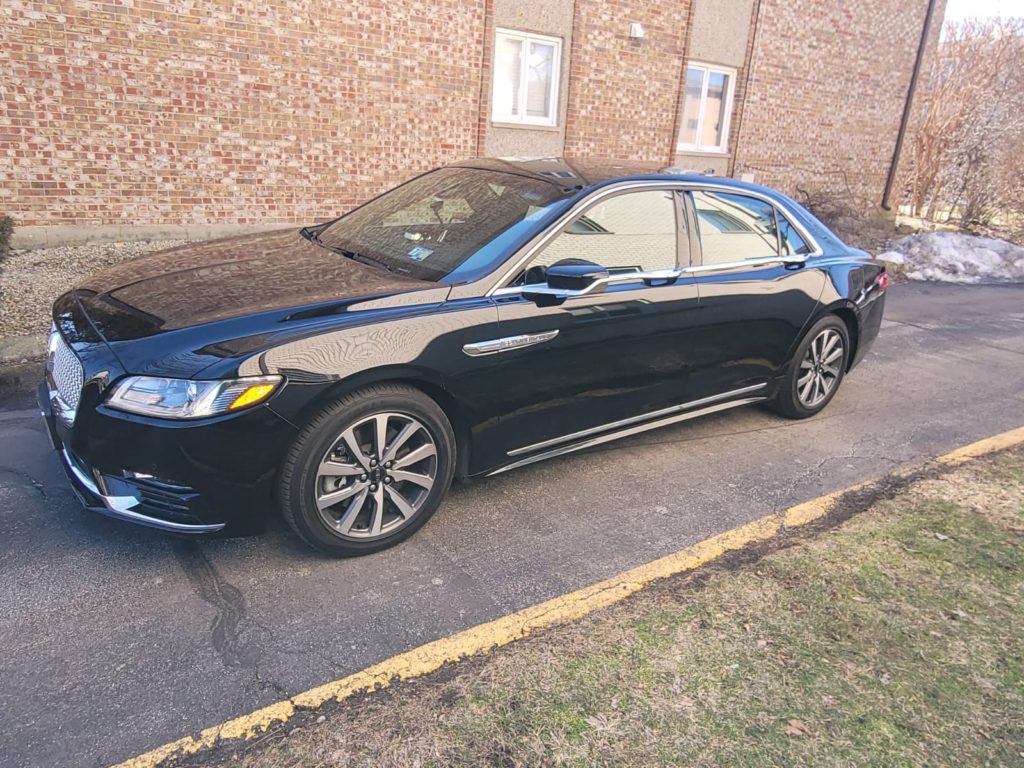 We do a lot of corporate, wedding, and sporting events transfers in Chicago land. We do tone of transportation to and from Chicago airports. Our Sedan Services are also very famous for the two busiest airports i.e. MDW and ORD. Whether you are traveling for pleasure or corporate needs. Our chauffeurs will assist you with the same excellent service. Let's have a detailed look at our VIP Sedan Service Near Chicagoland Area.
VIP Sedan Services Near Chicagoland Area
We provide VIP Sedan & Mercedes S Class Services in all Suburbs of Chicago on any day of the week. Our Chicagoland Sedan travels to all corners of the surrounding villages and cities. We offer wedding, prom, corporate, and night out Sedan Services in Chicago Suburbs.
Excellent wedding Transportation Service in Chicago Suburbs
 We understand the needs of all bridal couples. Thus, offer more than a car and driver. Your chauffeur will arrive in a well-prepared manner. And assist you with the personalized service you deserve. Every time you leave or enter your vehicle, a red carpet will roll out. Your driver will help you and your bridesmaids will fluff your gown.

VIP Sedan Service for Party in Chicago Suburbs
If you are seeking to make long-lasting memories of your party or prom night. Then an ordinary limo is not the best option for you. Our sedans come up with dazzling lights, stand-up bars, and music. They are well equipped to make your event memorable in any Suburb of Chicago. 
VIP Sedan near Chicago Northwest Suburbs
We are working hard to offer VIP Sedan Services near Chicago Northwest Suburbs. No matter what time of the day is or how far is your pick up in Chicago Northwest Suburbs. Black Car Everywhere always shows up on time. We serve areas like:
Deer Park Limo and Sedan Services
We provide comprehensive and finest Deer Park Service. Our service is suitable for an array of travelers including leisure and business. For all your important events and special occasions, you can trust our team. Our professionals make your journey to and from Deer Park most safe and reliable.
Our Elgin Sedan Service is available for all visitors and residents of Elgin. Most of our chauffeurs are local experts with extensive knowledge of Elgin. So, we provide multi-services. Such as transportation for business meetings, airports, restaurants, weddings, etc.
Hoffman Estates Transportation Service 
We are a leading ground transportation provider in Hoffman Estates. The total distance from Chicago to Hoffman Estate is approximately 48 minutes. During peak hours the area can be slow down due to heavy traffic. But we provide you hassle-free transportation. Because we are industry experts and Hoffman Estates, specialists.
VIP Sedan Service in Long Grove & Lake Zurich
We offer luxurious services in the charming village of Long Grove and Lake Zurich. Our transportation solutions meet the needs of all travelers. Whether you are celebrating an event in Lake Zurich or Long grove or have a flight to catch. We cater to all your transportation needs.
We have distinguished ourselves from other Palatine Limousine Industries. We are a customer-driven and respected company in Chicagoland. We provide premium transportation services to cruising Palatine and outlying areas.
We are experts with knowledge of this affluent northern suburb in Lake County. The quality of our fleet and unprecedented level of customer is our top priority. Our experts strive to meet the Palatine Transportation Expectation in all aspects.
Black Car also provides its services in many other surrounding areas:
*
Addison
* Burr Ridge
* Clarendon Hills
* Glendale Heights
* Geneva
VIP Sedan near Chicago South Suburbs
South Holland is a village and south suburb of Chicago in cook county, US. To hire a Sedan in a South suburb of Chicago is no longer a big deal. We cover all your transportation needs through VIP Sedan Near Chicago South Suburbs. We provide quality service to the Chicago South Suburbs any day of the week.

Experience luxury and high performance with our VIP sedans, including the Mercedes-Benz S Class, renowned for its exquisite craftsmanship and cutting-edge technology. The Mercedes S Class offers an unparalleled experience for rear passengers, boasting innovative features like E Active Body Control, ensuring a smooth and comfortable ride.
Indulge in the opulence and sophistication of the Mercedes Benz lineup, where each vehicle reflects the epitome of luxury and high performance, setting the standard for excellence in the automotive industry.

Our chauffeurs cover all corners of surrounding cities and villages. With our luxurious VIP Sedan service, you can travel from fest to outdoor activities. Following are the top-visited areas served by Black Car Everywhere:
*
Fannie May Outlet
* Tinley Park Convention Centre
* Hailstorm Brewing Co
* Centennial water park
* White Water Canyon Water Park
VIP Sedan Services Near Chicago Western Suburbs
Are you wondering about the Best VIP Sedan Services near Chicago Western Suburbs? Look no further than our sedan service. We are the number one choice for Limo Chauffeur services in the Western Suburbs of Chicago. Our Oak Park Sedan service is perfect for any occasion across the Western Suburb of Chicago. We can handle your special occasion's transportation needs. Such as anniversaries, weddings, birthdays, and bachelorette parties. Let us look after your transportation services. Whether it's a night out or any other important occasion. We at Black car serve the following and other surrounding areas in Western Suburbs:
 Addison
 Burr Ridge
 Clarendon Hills
 Elmhurst
 Glen Ellyn
 Glendale Heights
 Geneva
 Hinsdale
 Oak Brook
 St. Charles
 Wheaton
Besides, we have employed drivers who always focus on excellent customer service. Let us know about VIP Sedan Services in Chicago Suburbs. We guarantee you an on-time and clean vehicle with a great driver. Make your reservation through our Online Booking Form or call us at 708-770-0805.