Best Limo Service Chicago | O'Hare Airport | Chicago Area & Suburbs
Are you looking for the Best Limo Service in Chicago Stretch Limo? We offer Stretch Limo across Chicago IL and surrounding areas. The Black Car Everywhere provides a wide selection of limos for different occasions. Our stretch limos are ideal for corporate meetings and special events. Further, we provide black and white stretch limos for wedding and bachelor parties. Apart from this, we also provide comfortable transportation for the anniversary celebration.
If you have an intimate group, who want to handle driving someone else. Then consider taking advantage of our Best Limo Service Chicago Stretch Limo. Our party limo buses are best for 12 to 28 passengers. So, we are there whether you need a limo service for a night in the town or an event celebration. Thus impress your client and make a big deal with the exemplary limo service. Feel like an actual VIP when you choose black car everywhere limo service. Our Limo Service in Chicago is famous for its number of transportations. So please keep reading to explore our stretch limo services.
Best Limo Service Chicago Stretch Limo for Airport Transportation
When you arrive at one of the busiest airports in America, the Limo Service becomes necessary. Once the passengers get off the plane, they all start to move towards the exit. The transportation options seem to be shrinking. All the shuttles look loaded and less uncomfortable. There are also high chances of you arriving during lousy weather. At that time, you left without any transportation service which could become a nightmare. Our Best Limo Service Chicago Stretch Limo is one of the most requested.
Passengers book us from their homes to the airport, hotel, or office and vice versa. They can also make unlimited stops on the way. Sometimes, we take them straight to their business meetings or restaurant. But, the people who come as tourists like to go sightseeing right away. So, count on us to get your flights on time. No matter where you are or how bad the traffic is book our Best Limo Service Chicago Stretch Limo.
Hourly Stretch Limo Service in Chicago
Our Hourly Limo Service in Chicago is ideal for travelers who want to reserve a block of time. With this service, you can make unlimited stops for as long as you want. You will travel with the same driver who will wait for you at every stop. Let our driver know where you want to go, then sit back and relax. Following are the major reasons to choose our Best Limo Service Chicago Stretch Limo:
You will have unlimited stops to make.
We will wait for you at each stop. So, there is no need to call for another car.
When you need transportation for a few hours.
When you are not sure about the timing from stop to stop.
You have scheduled business meetings to attend.
You want to travel with the same chauffeur the entire time.
You want transportation for a special event.
You are in need to pick up many people from different places.
When you make a reservation, you can select the type of vehicle. So, our Best Limo Service Chicago Stretch Limo is ideal for hourly transportation.
Stretch Limo Service Chicago Sporting Events & Sightseeing
We know a windy city has unlimited attractions, entertainment, sporting, and concert events. Getting to and from them can be tedious. When you are not sure about the timings of when you are a group of friends. This is a perfect time to book our point-to-point or hourly Best Limo Service Chicago Stretch Limo. We can take you from one place to another anywhere in Chicago in style. Whether it is the local game or of state Notre Dame Football Game in south bend, we are here. We also service all your post and pre-game celebrations. No parking hassles, no fighting traffic, and no DUIs. Sit back, relax, and enjoy the ride as we take you to places such as:
Soldier Field
Wrigley Field
Private Bank Theater
United Center
Lyric Opera of Chicago
Guaranteed Rate Field
Are you a fan of the Bulls, Hawks, Bears, Sox, or Cubs? Do you head to the Hollywood Casino Amphitheatre, Aragon Ballroom, or Ravinia? Let us know! We will take you to the game or concert with full comfort and style.
Best Limo Service Chicago Stretch Limo for Bachelorette and Bachelor Party
Are you celebrating your bachelorette party? Are you wondering about a reliable transportation service? No worries! Our Best Limo Service Chicago Stretch Limo will take you from place to place for a bachelor party. We provide transportation for restaurants, bars, and clubs around the city. Our Party bus is ideal for large groups. Up to 28 people can travel in our party limos with style and comfort. If you are on a limited budget, rely on our hourly limo or point-to-point limo service. With hourly limo service, we will pick you up from one location. And drop you off at another area of your choice. It is a service from site to location.
At the party's end, we will pick you up and drop you off at your original pickup location. You can make many stops through our bachelor's Best Limo Service Chicago Stretch Limo. Further, you can also ask us about complimentary drinks.
Trusted, Reliable, and Best Limo service Chicago Stretch Limo for Prom Night
We at black car make the event of your kids memorable at an affordable cost. We offer Best Limo Service Chicago Stretch Limo for homecoming and prom parties. In an attempt to reshape the limo transport trends, we have luxurious facilities. There is no hidden cost and complicated reservation processes. We always provide meaningful, simple, and cost-effective prom rental services. Thus enjoy an unfading prom limo service with our top-notch prom limo. We have trained our drivers to deliver simple but best transportation service.
Our maintained service with grand amenities will supplement your prom night aspiration. We have a deluxe limo fleet across the town to ensure a royal ambiance and supreme quality. We understand that prom night is one of the most awaited celebrations for youngsters. Our Best Limo Service Chicago Stretch Limo is aware of this fact. So, we strive to provide seamless prom limo to all young ladies and gentlemen. A Prom party is another name for elegance, style, and class. We have deep knowledge of all expertise and resources to cater to your travel needs. We discuss each aspect with younger graduates, from the desired limo to the travel route plan. We also pay special attention to parental concerns and offer safe prom night travel. This way, you will experience the most memorable and cherished prom night.
Stretch Limo Service Chicago for Brewery Tours
We ensure you will be safe when riding with our brewery tour in Chicago. We equip all our vehicles with the latest GPS technology to provide you with safe routes. Now it's time to say goodbye to running late events. Because we make sure that it will never happen again. Our luxury fleets and experienced chauffeurs are the identities of the company. It's because of all our dedicated training that teaches them how to be courteous. Ride with our Best Limo Service Chicago Stretch Limo to make your travel stress-free. The client's reviews on our site state that our transportation services are stellar.
Employee Shuttle or Best Limo Service Chicago Stretch Limo
Unique circumstances demand special measures. We at black cars everywhere are veterans in the transportation field. Our Best Limo Service Chicago Stretch Limo will help you get your business on track. We always keep our clients at the top of our list. We are taking extra measures to ensure our services will never make your journey a hassle. Through experience, we have learned one thing. The quality of the fleet shows the quality of our services. So, we have invested a considerable amount in our innovative fleets. All our caravans are well maintained and inspected after every ride to ensure nothing is wrong. Our shuttles are ideal for all corporate travelers. We offer party buses that can accommodate up to 28 passengers. So, if you want a van that is a bit bigger, then you might consider our Party limo service in Chicago.
Reliable and Trusted Night Out Limo Service in Chicago
Whether it's girl's night out or boys, thrilling a get-together with a premium range of features to relish, our Best Limo Service Chicago Stretch Limo will understand the needs of individuals. Thus our designed limo packages let the youngsters groove across the city. We understand the need for an exhilarating night. And adorned every vehicle with state-of-the-art décor elements. We work to make our clients esteemed and feel privileged. So, we trained them very well and taught them how to handle special events. Our prom limo came up with:
High-speed WIFI connectivity
LED screen
Stereo sound system
Air conditioning
Plush leather seating
We provide point-to-point and hourly limo service in Chicago. So, choose our Best Limo Service Chicago Stretch Limo that suits you best. At any time of the day for any query, you can contact our team of experts. Customers can make reservations as step by step guide is available. Thus, let us take you away on a luxury limo to make you feel like a royal ride. Hence, make your evening and night-out plans a little more worthwhile.
Best Limo Service Chicago Stretch Limo for Milestone Birthday Party
Have you ever planned a milestone birthday party? Have you canceled the milestone birthday party plan because of a transportation issue? No worries! Say goodbye to all transportation service providers. We are here 24/7 to look after your needs for luxury and Best Limo Service Chicago Stretch Limo. We hold pride in being Chicago's favorite limo service provider. Our enthusiasm to serve our clients with quality service has earned us much fame and reputation. We continue to please our clients with matchless transportation facilities.
Milestone birthdays are special when people gather to congratulate their birthday buddies. And celebrate the event with complete joy and festivity. We know that grand events demand luxury arrangements and nothing is better than renting a limo. Our splendid limos are available round the clock, allowing you to travel in a celebrity style. This way, you will enjoy the journey with your loved ones in a luxury-designed interior. We are providing Best Limo Service Chicago Stretch Limo for milestone birthday events. Our constant dedication to the profession allows us to serve the clients with the best limo. Our birthday transportation packages depend upon the demands of the client base. So, plan your milestone limo with the black car to gain a remarkable travel experience.
What are the Main Features of our Stretch Limo?
Our Best Limo Service Chicago Stretch Limo fleet consists of the latest vehicles. Passengers can enjoy access to a wide range of beverages. T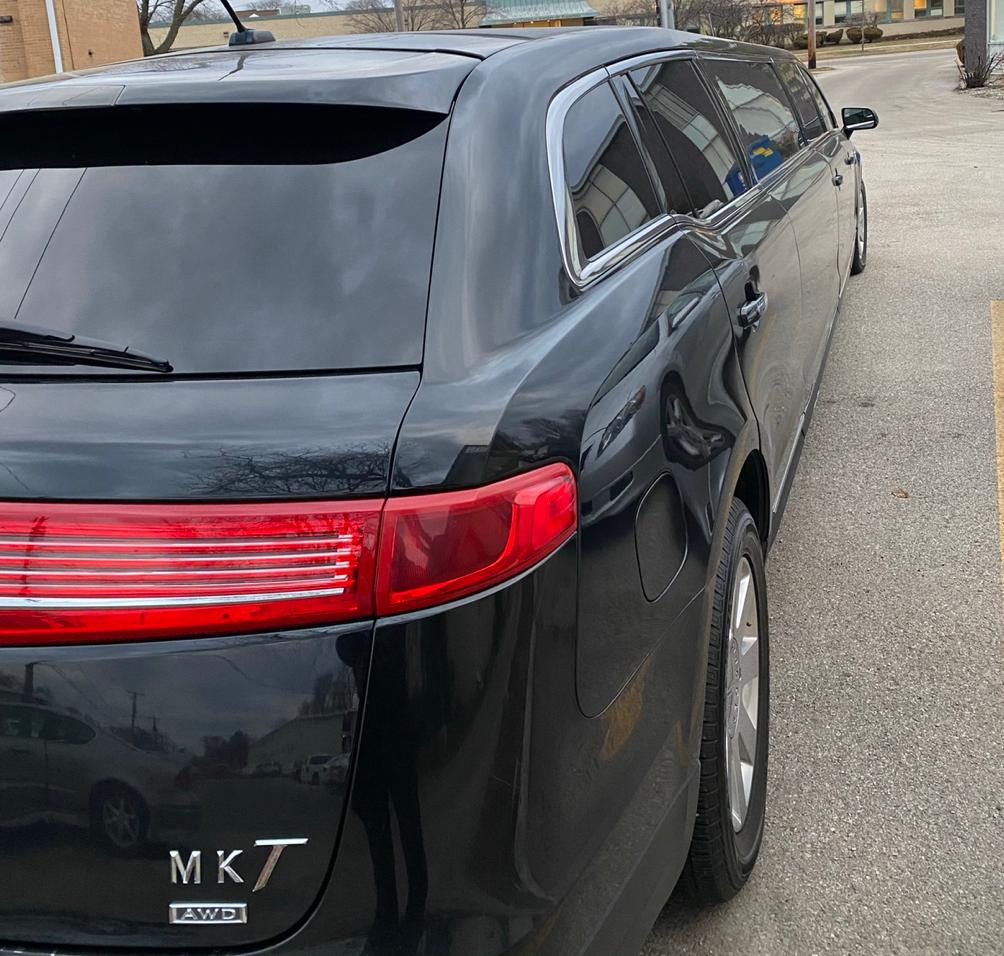 hey also have access to daily periodicals and TV. The cabin may also increase to provide WIFI upon request. If you have any specific requirements, let us know. We will do every possible measure to ensure you that we can meet your needs. Thus the most common features of stretch limos are:
Televisions
TV Screens with Surround Sound
iPhone/smartphone connection
Fiber Optic Lighting
Neon Party Lighting
High legroom
Leather seating
Who drives our Best Limo Service Chicago Stretch Limo?
Our professional chauffeurs handle all kinds of driving-related tasks. We hire an experienced chauffeur to drive Best Limo Service Chicago Stretch Limo. They have to pass a background check and training program. After hiring each driver undergoes regular drug tests and performance reviews. Thus, one of our inspected drivers will greet you at the designated location and time. Hence, book us to get unlimited benefits of our limo service in Chicago.