HIRE A LIMOUSINE FOR YOUR WEDDING IN CHICAGO
Marriage is a strong bond between two people, in which two people take care of each other's feelings and emotions. They share their sorrows and happiness and start a new life together. Using Limo Wedding Service on this occasion makes your day more beautiful and memorable.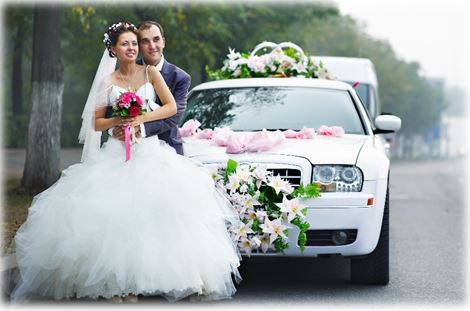 The first Limousine in the world was invented in 1902, and it was originally used for the transportation of famous celebrities and executives. A limousine is a large, luxurious, and comfortable vehicle driven by a uniformed driver called Chauffeur.
It is considered a symbol of high-class status in today's world. Limousines are rented for weddings and other celebrations in many parts of the world. It has two compartments, one for passengers and the other for chauffeurs.
The passenger compartment has an intercom system that allows the driver to be instructed. Its luxury amenities include Music System, LCD, DVD, Opera lights, Bar, Comfortable Seats, Reclining Area, Air Conditioner, Heating System, Icebox, a Climate control system, and Interior decoration, which makes you feel like a celebrity.
It is usually used at Weddings, Receptions, Prom Nights, Birthday Parties, Business Meetings, and for pick-up and drop-off at the Airport. Many Limousine services are now working to serve travelers around the world. One of them is our Black Car Everywhere Limo service, which gives an entirely comfortable and luxurious ride to its passengers with the best Chauffeur.
We provide excellent hire limousines for your wedding in Chicago service with a well-trained, well-behaved, licensed, polite, and dutiful Chauffeur. If you want to use a reliable Limousine service, you can also visit our Facebook page and YouTube page.
Limo for Wedding
Limousine is used to create a unique color, beauty, and style in your wedding, making your wedding day as memorable and beautiful as you want it to be. In addition to the wedding day, there are many other functions, when you have to use a Limousine like the Engagement party, Bachelor party, Buffet dinner, and Honeymoon destination. You can book any Limo according to your function.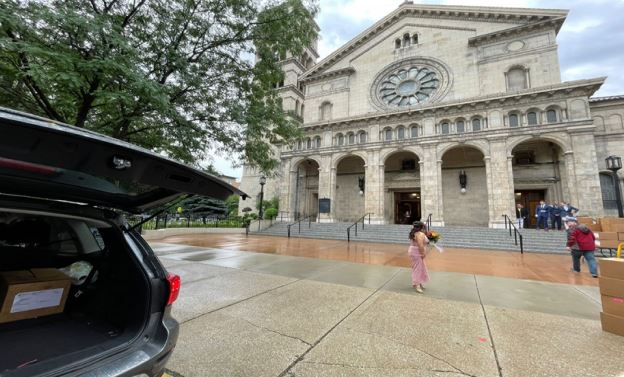 Black Car Everywhere is a Limo service for weddings, and it provides you with comfortable and easy travel with privacy and a uniformed Chauffeur. Different Limousine is used for other occasions and as per your requirements. If you want to book a Limo for any of your functions, you need to know which Limo will serve your purpose well. There are different types of Limos as
Sedan Limousine
It is a compact designed Limousine that is enough for three to four passengers and is also very budget-friendly. It's also an alternative to the cab and creates a style and impression on others. It is mainly used for Airport arrivals and departures and Business meetings.
SUV Limousine
It is a comfortable and spacious Limo that is an excellent option for family Trips and Honeymoon destinations. It is perfect for use by eight or more people. It has Bar and many entertainment facilities. It has a lot of space for your trunks, baby carriages, and strollers.
Stretch Limousine
It is an extended version of the Sedan. More than six people can use it easily. It is equipped with Bar, LCD, Tinted windows, and Refrigerator with beverages. It's perfect for use with an entire family and a group of friends.
Hummer Limousine
It can carry more than twelve people. Its luxuries include LCD, Video games, Bar and Casino. It is suitable for a friend's bachelorette. It's perfect for Men to use because it offers you all of your favorite amenities at once.
The Convertible Limousine
Its most important feature is its open roof. Which can be opened and closed by a remote. Apart from a Bar, it has many entertainment facilities. It can accommodate up to eight people. It is perfect for Weddings, Birthday parties, anniversaries, and Prom nights.
Lincoln Limousine
It is another name for excellence, style, class, comfort, and luxury. It is designed with the latest technology and the best security arrangements. It can be hired for Birthday party, weddings, and Meetings. It includes a bar as well as a number of amenities that add to the luxury.
Classic Vintage Limousine
If you are a vintage car lover so it's just made for you and the best choice to use it. It has a reclining area with super comfortable sofa seats.
Limo bus
It is also known as Party Buss. It can easily accommodate more than thirty people. It has a bar, luxury sofa seats, disco floor, LED lights, and a restroom. It's just like a moving pub. It can be hired for Weddings, Birthday parties, and Bachelorette parties.
BENEFITS OF USING LIMOUSINE IN WEDDING
When it comes to Marriage, you have the right to enjoy your special day to the fullest and stay away from any worry on that special day. The hire limousine for your wedding in Chicago Service plays a vital role in making your day memorable. If you doubt why you should use this service, then here are some benefits to make your day memorable.
FOR STYLING PURPOSES
If you are a Limo lover, what could be a better style than visiting a Limousine at your wedding venue? What could be better than looking the most unique and stylish at your wedding? If you want everyone to look at you on your big day, so this service is perfect for you.
FEELING SOMETHING ULTRA SPECIAL
A wedding is a special occasion when you want to look your best, unique and special. Making your wedding ceremony special and using a Limousine to get to the venue makes you feel very special as the journey of the Limousine refreshes you to enjoy the rest of your wedding rituals because it includes a Music system, LED, Bar, and comfy sofa seats.
MEMORABLE PICTURES AND VIDEOGRAPHY
Marriage is a precious, beautiful, and sacred relationship. When we want to remember those beautiful moments again after the wedding ceremony, so the best way to do this is to take beautiful pictures and makes a memorable movie. For this, Limos not only takes you to your specific outdoor location with comfort and convenience but also provides an excellent backdrop for photographs. Even luxury Limo buses can be used to make the best couple of pictures and videography.
RELAX AND CHILL
If you are tired of long wedding rituals and dance party sessions, the Limo is perfect for relaxing and touching up your look. Limo wedding service always provides you sanitized luxury Limo with comfortable seats and a relaxing area, where you can relax for a while. Because the bride's wedding dress is very spread out so there is much space in Limo that her dress is not slotted and she can sit comfortably. Its air-conditioned environment saves you from sweating so you look refreshed to your guests. Each of our vehicles is thoroughly disinfected before and after every trip so you don't have to worry about getting infected by germs.
STRESS-FREE DAY
You don't have to tire yourself out on your special day to decorate and clean your ride. Wedding Limo service is here to make your day memorable with drinks, a comfortable and luxurious ride with many other facilities, and chauffeur service. Nor do you need to take shortcuts to get to the venue quickly.
Our well-trained and licensed Chauffeur knows your wedding venue very well. He/she will handle all these matters very actively and will take you to your venue in due time. Wedding Limo service is great for saving your precious time so you can enjoy your all wedding rituals more enthusiastically.
BETTER TO BE TOGETHER
A wedding is a joyous occasion. your loved ones play an important role in making it memorable together with you. You can travel in the same Limo bus with your special friends, family, relatives, and guests. In a Limo bus, you have the facility to travel together so there are no wasting time moments in it waiting for anyone, who is in their own vehicle. It is better to book a Limo Bus for all of your guests, so all together can make this special occasion memorable.
It will be very budget-friendly for you because it won't make you book separate cars for everyone. Limo bus has many facilities like a sound system, LCD, bar, luxury sofa seats, colorful lights, and a rest room so you can make the venue much more enjoyable.
AFFORDABLE SERVICE
Where wedding expenses are high, if you think hiring a limousine for your wedding in Chicago will increase your expenses, that is not the case. The advantage of this service is that many people can use the same vehicle together and there is no need to book separate vehicles for everyone so it is very convenient to manage the rest of the expenses.
WEDDING LIMO SERVICE
As the wedding festivities and preparations begin, so does your workload, and going to the wedding venue and coming from there is a big hassle for you. Hire a limousine for your wedding in Chicago is very useful for getting the Bride and Groom to the venue on the time.
It is important that the bride and groom arrive at the time of the venue so that their wedding rituals can begin without delay and they can enjoy all of the rituals of their Marriage. Whether it's making pictures and movies or being bound in the modest knot of Marriage.
Your guests will not have to wait for you unnecessarily after taking advantage of hiring a limousine for your wedding in Chicago that way you and your guests can enjoy a full lively function with enthusiasm. If you want to make your day memorable and unforgettable so don't forget to make a reservation on Black Car Everywhere now and make your day pleasant memory forever.
REQUIREMENTS
All the preparations for your wedding have been completed but you still haven't hired a limousine for your wedding in Chicago for your wedding day or reception. So just make a call to Black Car Everywhere and get the Wedding Limo Service booked soon.
But you need to know your requirements before you can book our service, so you can choose the best Limousine. You can make a better booking considering your budget and the number of guests.
MAKE SURE, WHAT YOU NEED.
To hire a limousine for your wedding in Chicago at a wedding, you need to know what kind of service you want to get within your budget. You need to know exactly the number of guests and how far will your venue will be. Which Limo should be booked for the Bride and Groom and which Limo car or bus should be booked for your honorable guests?
BOOK EARLY
If you want to hire a limousine for your wedding in Chicago for your special DAY, you should book it in advance. You don't have to deal with issues like the busy wedding season because you have booked in advance, your ride will be at your door on the appointed day. The advantage of booking in advance is that you are provided with the best Chauffeur and make it possible to get the best luxury facilities out of it.
Black Car Everywhere Limousine Service
You want to hire a limousine for your wedding in Chicago, so what are you waiting for? We are here to serve you the best Limo service in Chicago and its suburbs with all of your concerns and wishes in mind at reasonable charges. Our name is our identity which will not disappoint you. Our chauffeurs are well-trained, well-behaved, licensed, polite, and free from any criminal record.
They are well aware of weather conditions and traffic situations around them. We provide disinfectant rides every time so that you can enjoy all the facilities in Limo. Our exceptional service will do our best to make your wedding day very special. We hope we meet your expectations. You can blindly trust us to book our best service in Chicago, its suburbs, and anywhere in the United States.