Best Way to Hire Cheap Mercedes Benz Car Service?
Whether you are going to travel with your family or planning to go for your next corporate visit, you may need a perfect car to have a safe and comfortable journey. Travel is a sensational activity, and if you have perfect transportation like Cheap Mercedes Benz Car Service, you can make it enjoyable in a real sense.
Hire Mercedez Benz for Corporate Event
If you are going on a corporate/business tour, the quality of your vehicle will give you confidence, leaving a good impression in your business circle and if you are on the way with your family for a picnic or a celebration; your transportation will decide to make or break your happiness and comfort.
Hire Cheap Mercedes Benz Car Service to reach any corporate event such as business meetings, travel with office colleagues, and reach community meetings. Our limo car Mercedez Benz service for corporate events is ideal to hire with just one click away. Visit the reservation page on our website and enter your trip details and get your trip confirmed with the confirmation email and a confirmation call you will receive from our reservation department.
Hire Mercedez Benz for a Wedding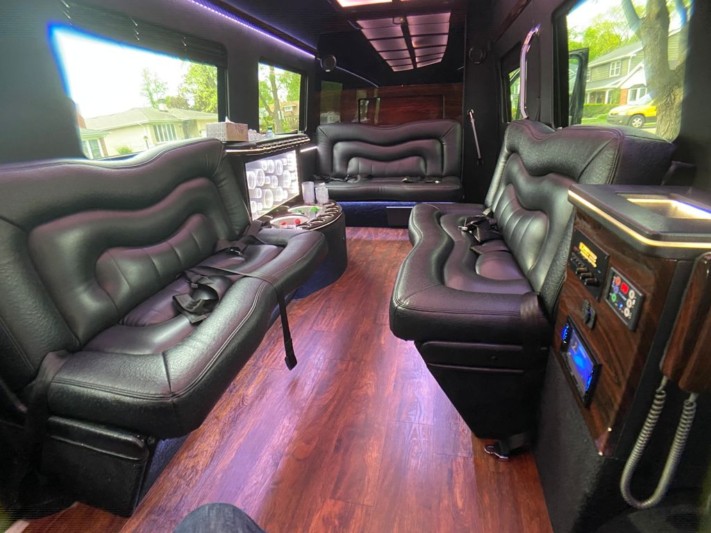 If you have a perfect vehicle, it will give you great peace of mind. Hire a Cheap Mercedes Benz Car Service for your wedding with Black Car Everywhere and travel with your bride/groom in a stylish way within a stylish and your dream car to reach and leave your wedding venue. You can also book our other car from our huge range of fleet for you or for your guest.
We offer a limo bus for wedding guests and a Mercedez sprinter or limo stretch that can accommodate over 8 passengers as per your needs. Our SUV and Sedan limo car service is also very favorable for wedding car service in the Chicago and Suburbs.
It's becoming increasingly popular to hire a limo car for wedding events in Chicago, our highly professional and trained chauffeur will pick you up from your home and take you to the church, town hall, or any of your wedding venues in an exclusive limo car service in Chicago. Our all cars are greatly maintained and tidy to make your wedding journey more memorable with us!
 Hire Cheap Mercedes Benz Car Service for Airport Transfer
Our cheap Mercedes Benz car service for airport transfer can hold up to a maximum capacity of your luggage when traveling to Airport, we offer free cancellation when your flight gets canceled and we also track your flight's schedule to pick you up from the airport or from your home according to your flight time when it's getting delayed.
You can book our limo car airport transfer service for any of Chicago airports such as O'hare International Airport, Midway International Airport, Chicago DuPage County Airport, PalWaukee Airport Chicago, Chicago Rockford International Airport, South Bend International Airport, Milwaukee General Mitchell Airport, Lafayette Airport, Kalamazoo Airport Chicago, Muskegon International Airport
Why Black Car Everywhere to Rent a Mercedez Benz?
Our Mercedes Benz cars in Chicago are mostly maintained by dealer ownerships, we offer a huge range of Mercedez Benz at affordable rates in Chicago. Our Mercedez Benz is designed not only for your comfort but for your health as well, our car seats are designed with the help of orthopedic physicians to relax your back and spine for long journeys and short journeys as well.
Our all limo cars are driven by highly educated and professionally licensed chauffeurs to make your trip easier with our great chauffeur service because our chauffeurs understand all your needs and requirements during the ride.
If you are looking for an affordable and Cheap Mercedes Benz Car Service so Black Car Everywhere is the best choice our customer support operates 24/7 to help you reserve our outstanding limo and private car service in Chicago and near Suburbs.
Mercedez Benz Limo Service
Among the most reliable and comfortable vehicles; the Mercedes Benz Car holds a good position. If you are looking forward to traveling in a dream car, Mercedes Benz Car can serve you as per your expectation. If you want to travel in this luxury car, you need to buy it for your use.
On the other hand, if you want this car only for the short term or a single drive, then a cheap Mercedes Benz car service can make your wish come true. You can have a luxury drive by renting this car through proper channels.
If you are looking forward to hire a cheap Mercedes Benz car service in Chicago; you can have it by acquiring the services of car rental providers in Chicago.
The best way to hire car service is from a premier car rental service provider; a car rental service in Chicago like Black Car Everywhere is feasible to provide you cheap Mercedes Benz car on rent charging nominal prices.
In this way, you can avail of a dream car for your next drive.
The process of hiring a cheap Mercedes car is very simple. You can contact car rental service providers through their websites. Normally, they have a requirement form on their website to collect the client's requirements regarding the vehicle.
Just fill out the form telling them about your requirements, and destination, and confirm the time of your departure. They will serve you appropriately considering your requirements.
Let's narrow your search; Black Car Everywhere is a premier limousine and car rental company with a wide range of luxury vehicles.
We can excellently cater to our clients for their requirements regarding limo car rental, private car hire, airport transfer, cheap Mercedes Benz car service, and others.
Now you can premium and limo car services all over the Chicago and Suburbs. Through the love of our clients Black Car Everywhere proudly holds the title of being the immense limousine car rental service in Chicago. So what are you waiting for call us now at 708-770-0805 and book your limo car now?
We are just a click/call away. Visit us to ride in your dream car.