IAH PROCEDURE FOR LIMOUSINE AND CAR SERVICE IN HOUSTON TX
Find IAH Airport Procedure For Limousine and Car Services to hire for your traveling anywhere in Houston or nearby. This is the most important to know about the service and procedures before hiring a limo car service in Houston.
IAH INTERCONTINENTAL AIRPORT
IAH Airport is an international airport in Houston located approximately 23 miles away, serving the Greater Houston metropolitan area. IAH Airport has scheduled flights to many domestic and international destinations. It is the busiest Airport in Texas and the 12th busiest in the United States. Initially, it was named Houston Intercontinental Airport, but in 1997, it was renamed after the 41st President of the U.S., George Bush. IAH covers an area of 10,000 acres of land and has five runways. The airport code of IAH is derived from the name "Intercontinental Airport of Houston."
FACILITIES AT IAH
IAH provides many amenities to enhance its customers' travel experience.
– You can stay connected with free Wi-Fi and do your essential online work.
– For travelers with disabilities, IAH provides an outstanding service for them. You can also request a wheelchair or electric cart from your airline.
– For cardiac emergencies, look around for a cabin with a heart sign and a lightning bolt symbol.
– IAH offers information booths, four in total, to get information regarding Airport.
– ATMs are located in all terminals of IAH airport,
– Baggage carts are also provided for passengers' convenience.
– A baggage wrapping facility is provided near the ticketing area in each terminal.
– Free power points for charging your devices are available in every terminal.
– The airport interfaith Chapels provide a calm place for meditation and worship 24 hours/7.
– White Courtesy telephones are provided in each terminal.
– Currency exchange services are also provided at terminals B, C, D, and E.
– Baby changing areas, women's, men's, and family restrooms are provided with a shower facility.
– The Lost and Found section is available at IAH.
– MailSafe Express provides a delivery service for your items prohibited at TSA checkpoints.
– At terminal D, a baby nursery with cribs and rocking chairs is also available.
– At IAH, smoking areas are offered outside of each terminal.
– Pay phones are also provided.
– The USO is such a perfect place to relax for members of the U.S. military and their family members.
– Vending machines are placed at every subway station for various drinks and snacks.
– Fill your water bottle free at touch sensor filling stations throughout the terminals.
– Each terminal of IAH is featured with free Wi-Fi.
IAH SHUTTLE SERVICE
IAH is one of the world's top ten busiest Airports regarding how many travelers pass through its terminals yearly. You can pre-book your reservation for Downtown Houston or anywhere and get rides in airport shuttle vans, shared ride shuttles, town cars, and cabs. You can hire a Meet and Greet service and a language translator at IAH. In addition, passengers can hire chauffeured-driven Luxury vehicles like Sedans and SUVs from anywhere to quickly get to and from IAH airport.
FIND OUT IAH PROCEDURE FOR LIMOUSINE AND CAR SERVICE?
IAH is a colossal airport; many planes take off and land here, so there are massive passengers simultaneously. There is a significant risk of getting lost in such an extensive airport and the hassle of finding a ride, so pre-arranging your ride is the best option for you to avoid any hassle and get worry-free. When your plane lands at IAH airport, you must know IAH Procedure For Limousine and Car Service. Go to the south side of your terminal; you can find directions and information about your ride and the point ride.
It's better to pre-book your luxury ride so you may not get into trouble because everyone needs a comfortable ride right after a long flight and the tiring formalities of airport procedures. You can book Some of Houston's best and most affordable IAH Airport Limo services with a licensed and trained chauffeur. For pre-booking, you can search online for reputable and affordable Limo services with various fleets and packages on a reasonable budget. You can go through the reviews and the policies of services as well, in a manner to get the best service for you.
Airport to and from service is one of the best services these rental companies provide, and you may also hire a Meet and Greet assistant to ease the airport's protocols without any hassle. IAH Airport Limo Service provides Limo with a uniformed and well-trained chauffeur who welcomes you at the airport with a sign of your name and a smile on his face; he greets you, takes your luggage from you, assists you to your booked vehicle, opens the door for you and transfers your luggage into the vehicle with care.
PROCEDURES TO HIRE A LIMO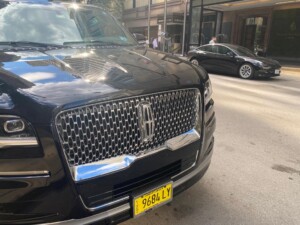 Follow this IAH Procedure For Limousine and Car Service to get the best ride at IAH Airport for your airport transfer.
1.    Research
Ask your friends, acquaintances, and family about IAH Airport Limo Service, or please go and check online for a reputed company and check their ratings and reviews.
2.    Get a Quote
Always get quotes from your chosen companies, and compare their rates and services.
3.    Check Out the Credentials
Before hiring a Limo company, check their liability insurance, licensed drivers, and the certified ability for commercial operations. You can also ask about their driver's legal documentation.
4.    Fleet
A reliable and reputed service often has a versatile fleet of vehicles, including Sedans, SUVs, Mini Buses, Party vans, Stretch Limousines, and Mercedes Benz. Hire the one which suits your needs and requirements. For example, like Sedan is suitable for two passengers and three bags, an SUV is easily suitable for six or five luggage bags.
5.    Better to Know About Services
Limousine services usually charge you flat rates, but some additional fuel, wait-for charges, and toll charges to the bill afterward. Customers get anxious about these hidden charges, so make their hidden charges and services clear.
6.    Ask Billing Method
Make it clear in advance about their billing methods and ways to eliminate stress and confusion. better to pay in advance and get a smooth, worry-free ride.
7.    Review the Features of Vehicles
Confirm the amenities and luxuries you want to get in a vehicle. Then, you can tailor your desired ride according to your requirements and needs. Just instruct your service provider at the booking of what you need.
8.    Book Early
If you want a ride according to your requirements, it's better to be booked early and enjoy your featured ride.
9.    Pick Up Confirmation
You will get your driver's details via phone call, text, or E-mail at booking. If you don't get any details, it's better to call and confirm your reservation.
10.  Ensure Your Safety
When your ride arrives at your assigned pick-up point, always confirm your vehicle's license plate and other essential details to ensure your safety. enjoy your booked ride.