Family Transportation Traveling With Kids
(Car Seats)
Are you looking for a car seat transportation service near me and others? Are you in the search of rideshare with a car seat in Chicago, a Car Service With car seat rental Near Chicago or ride services with a car seat? Are you looking for, Airport transportation or kids car seat service near me? You are striving for a Car rental with a car seat in Chicago or an airport limos car seat?
We at black Car Everywhere cover you in all ways. We are providing the best car service with car seats in Chicago, IL. So, leave your car seat at home, we are here for you. We are offering car service Chicago car seats all over the city. We completely understand the needs of our clients while traveling with kids. Our major priority is to serve customers with luxurious and affordable transportation.
Car Seat Limo As Family Transportation
How to find the Right Car Service with a Car Seat in Chicago, IL? Are you out of town with family or kids? Do you want to find a better way of getting around your destination? Renting the Limo Service with Child Seats is the smartest option. Whether you renting a plain vehicle or a limo service. Hiring the right Vehicle Rental Company in Chicago is never a simple thing to do. It's rather certain to drive you crazy while:
Choosing the right vehicle

Making fast bookings

Ensuring that the company has appropriate insurance programs
Consider the company size while checking out for limo rentals in your area. It is obvious, bigger the size of the vehicle rental company in Chicago is. More resources and better services will enjoy. Choose the right vehicle according to your requirements. Look at the right size vehicle.
A standard Limo Sedan is better while traveling on the lonesome. If you are traveling with family then SUV or the van might suit you better. If you are traveling with kids in the windy city then a car service with a car seat in Chicago, IL is better. If you are on a business trip and want to enjoy a wonderful ride across town.
Or want to make a great first impression with your business partner or clients. Then you will definitely never go wrong using the good old Town Car limousine type. Ask your driver for some extra features while shopping or at night out with rideshare. Such as a global positioning system or child seat.
By doing so, you will find the right transportation service providers. Ask questions about penalties and relevant constraints. Be aware of hidden charges and liability purposes. In this way, you can prevent unexpected happening during your trip.
Do You Want Limo Service O'Hare International Airport To Downtown Chicago?
Do you want Private Car Service O'Hare or Midway International Airport to downtown Chicago? Always have a reference number for your reservation. In this way, you can share your flight information with the Rental Company. The information related to your reservations consists of flight numbers and itineraries. If your flight gets delayed, your service provider will be capable to track you down.
Is It Safe To Use A Private Car Or Limo Service With Kids?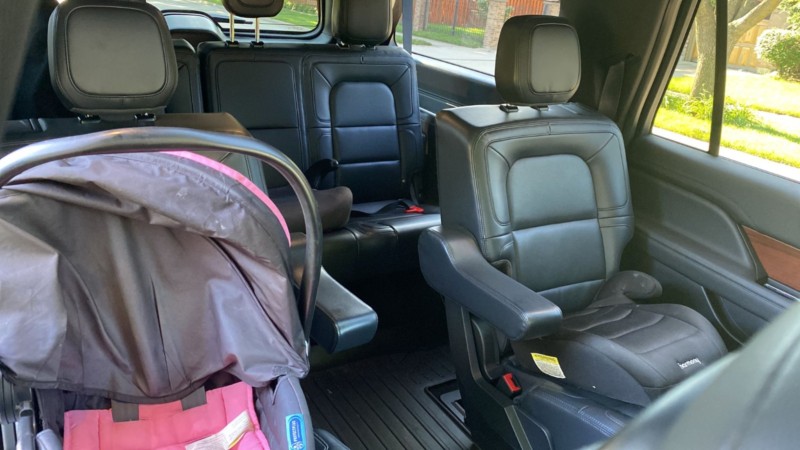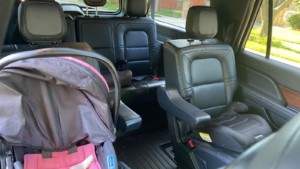 The bottom line is yes it is safe. If you keep up with booster seat and car seat requirements and follow your instincts. If you feel comfortable riding in a private car or taxi. Then you're going to be fine by using Black car Limo Service in Chicago with your kids. There are many safety and common sense things to consider. But booking a ride with car seats is an easy, safe, and smart way to travel with kids.
Traveling Through Vehicle Rental Companies Is Safe Or Not?
If you are comfortable getting into a cab or taxi. Definitely, you will be comfortable traveling through rideshare. There are some main differences in background checks to be aware of, though. Professional rideshare companies may perform background checks via a third party.
Further, some rideshare companies have the option to share a link to your trip with someone else. This option is best when you get into rideshare alone. If the driver is heading in the opposite direction of your destination. Then he/she can react according to the situation.
How Does Limo Service In Chicago Work With Car Seats?
In general, the best rideshare companies such as black car provide Car Seats. Black Car everywhere vehicles carry one inspected current car seat. And add a surcharge to the ride fee for using a car seat. So, if you are requesting a Limo service in Chicago and want a car seat, request it at the time of booking.
Most of the taxi drivers are not going to be carrying car seats. If they have, there is no guarantee that how well it's installed or maintained.
Installation Of The Car Seat In A Private Car
Approximately, all the private car services allow you to install your own car seat. Yet, carrying a car seat around the town is not most people's idea of a good time. Getting to and from the airport to the hotel with a car seat is not a big deal. But, if you want to use a private car to get around during the trip, what you are going to do with car seats?
It's a big dilemma. If you are traveling with a toddler or a baby, then use bucket-style car seats. Those bucket-style car seats snap into a stroller. By doing this you will make your travel easy with a baby or toddler. If you are traveling with an infant then use toting around baby gear.
When your kid is getting older then use a comfortable portable seat. That might be the best option while traveling with kids. We at Black Car Everywhere provide outstanding Limo Car Seats in Chicago and all its Suburbs.
"Travelling Parents Tip: If you plan to take a ride-sharing service for an airport pickup. Spend some time on the ride services providing company. See the available vehicles, their sizes, and rates. Identify your needs. Analyze the current health and safety protocols."
So what is the bottom line?
Can you use limo service in Chicago areas with kids?
Yes. You do! Is it easy? Well! Nothing is easy with kids. But, if you are comfortable getting into a taxi with a driver whom you never met. Then you will be comfortable with a Ride Share Limo service in Chicago. It is a very reliable and easy way to get where you want to go.
Ride-Sharing Health and safety measures After Covid
Professional rideshare companies ask passengers to wear masks. They recommend it due to current COVID infection rates. Your driver will end the ride if you do not comply. There may also limit on how many passengers can ride in a private car. Thus check before going.
A family of four may need larger vehicles of spacing. Especially if they have kids they also need sanitized Child Seats. So, check in advance before your trip while traveling with kids/family.
Why choose Black Car Everywhere while traveling with Kids/Family?
We at Black Car Everywhere can cater to all the transportation needs of our clients. We provide reliable, safe, and on-time transportation service. We are also experts in providing long-distance car service. Further, we offer flexible travel opportunities.
Where customers can make stops and wait according to their requirements. Customer satisfaction and repeated customer is our primary concerns. This is the reason, we are the first choice of our customers in the Chicago area.