All about the Celebration of Independence Day Between Chicago & Suburbs
The fourth of July is one of the best times to experience summer in Chicago. The entire city takes on festive vibes, especially when there is a long weekend in store. The stripes, stars, and so much fun, Soak it all up this 4th of July when our country turns 2-4-5. This year's celebration of Independence Day between Chicago & Suburbs is more exciting.
Because the 4th of July is on a Sunday this year. Although, we are not quite back to normal yet. But still, there is lots of music, food, and fireworks to make it a festive weekend. Explore kayaks, lake cruises, Limo, outdoor dining, and more things in Chicago during the 4th of July.  Celebrate Independence Day between Chicago & Suburbs with fireworks, parades, and musical performances.
Many suburbs in Chicago have some limitations during the celebration of Fourth July. For example, how early you can set up your blanket or lawn chairs in the park. So, check the event website before plunking down your gear. Further, if you have a child who is sensitive to loud noises. Then, consider camping out in a quieter place. Also, understand that many families are still COVID-19 cautious. So keep social distance in all possible ways.
Especially if you are waiting in a park for a while. In this article, we have rounded up the best Fourth of July Celebrations in Chicago & the Suburbs. Check our prepared list about the celebration of Independence Day between Chicago & Suburbs:
What to do for the celebration of Independence between Chicago and the Suburbs?
It's a fun way to celebrate Independence Day between Chicago & Suburbs at your own home. But you can celebrate this special day with more fun by exploring the whole city. Although there are no fireworks at Navy pier this year still there is an option. A smattering of suburban fireworks displays is still scheduled. There are some restrictions. Such as limiting the attendance to residents only or charging for admission.
Kids can also be uncomfortable due to loud sounds. Particularly, if they have the fear of loud bangs stemming from gunfire rather than fireworks. Tell them about the difference between gunfire and fireworks. This understanding might help soothe worried children. Are you desperate to get outdoors and want to change up your pandemic routine? Experience the Chicago Cruise lines. The Chicago cruise lines include skyline cruises and odyssey cruises. They are also hosting 4th July events.
What to eat on this celebration day?
The fourth of July is the most loved holiday among Americans. And what's not to love? Friends, family, barbecues, the list goes on. Some foods are very famous for Independence Day in Chicago & Suburbs. Here are the most common Fourth of July food traditions including:
Barbecues

Hot dogs

Red, white and blue everything

Solo cups

Budweiser

Corn on the cob

S'mores

Lemonade

Strawberry shortcake

Pie

Ice cream
There are many restaurants in Chicago that are offering special Fourth of July meal kits. Many Chicago bars offer the perfect takeout tipples to pair with your fest meal. If you are planning to head out, then patios and rooftops are the best options.
Things to Do for the Celebration of Independence Day between Chicago & Suburbs
We are looking forward to something a lot closer to normal in 2021. There are many things to do during this long festive. Such as fireworks, food, camping, etc. let's have a look. Read on and plan on, Chicago:
 4th of July Celebration at Navy Pier
Bursting with blue, white, and red navy Pier's firework is the most popular celebration. And there is something for all ages. For example, kids will love the carnival rides. Yet adults will enjoy the beer garden with live music. Following are the popular things to do at Navy Pier:
Hope on a lakefront cruise

Enjoy live music in the waterfront beer garden

Visit the largest rooftop bar

Enjoy a classic rainbow cone

Take a bike tour
Note: "But this year there will be no fireworks on the Fourth of July. But the good news is you can enjoy the live music with pier's living on the lake series."
The Grant Park Music Festival's Independence Day Salute is a Fourth of July tradition. Catch their live concert in Millennium Park on the 2nd and 3rd of July. Although the event is free reservations are mandatory for the seating bowl.
Enjoy a Fourth of July Boat Cruise
Enjoy this long fest weekend through a boat cruise. In Chicago, you will admire the skyline from the blue water of Lake Michigan. Or you can gaze up at skyscrapers. Whatever you want to explore for the celebration of Independence Day in Chicago. There is a Chicago Cruise for you the 4th of July.
Shoreline sightseeing Lake and River Cruises
 Learn about Chicago's iconic architecture. The lake and river tours go from Navy Pier and Michigan Avenue.
 City Experience Lake Cruises
Choose from premier lunch, brunch, and dinner on Fourth of July cruises. They all consist of stunning skyline views. Get out on the water and enjoy these upscale cruises.
On these Tiki-Themed boats, there is always a party. The famous Tiki bar river cruise features island tunes and tropical cocktails. Further, don't miss bottomless mimosa cruises on Sundays.
Wendella provides a variety of flexible cruise options. With a 45 or 90 minutes option, you can avail yourself narrated architecture tour of the river, lake, or both.
 Chicago Seadog lake and river cruises
Seadog provides high-speed boat rides that take you along the Chicago skyline.
The Chicago Riverwalk is one of the top destinations where you can find: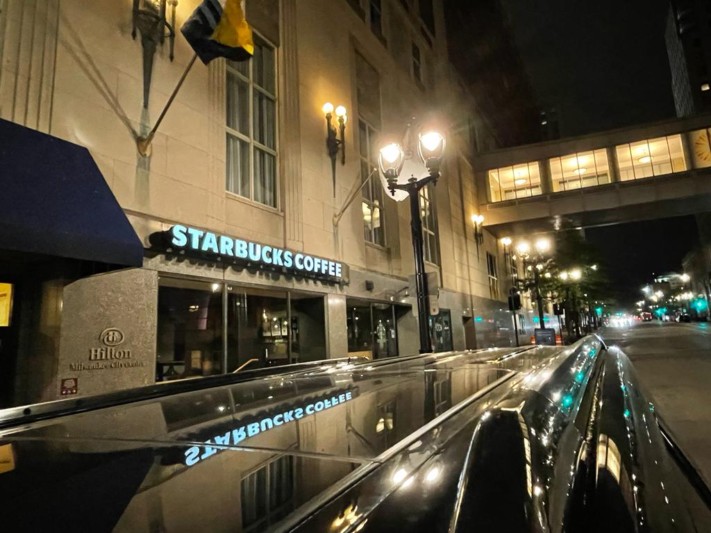 Delicious food

Public art

Cocktails

Architecture

Stunning views
So enjoy the unforgettable meal or scenic stroll. Check out the restaurants or bars and come back for art on the Mart. It's the world's largest video art projection that you can enjoy after dark.
 Make Colored Cupcakes with Taste Buds Kitchen
You can't celebrate America's birthday without blue, white, and red desserts. Show your country pride on 3rd July and whip patriotic Red, white and blue cupcakes. Enjoy plain old vanilla. Bore ring! Bring on the pizzazz, the color, and the fireworks.
It's a long weekend. So, make sure to save time. Kick back and relax on one of the scenic beaches in Chicago. Grab some friends and play volleyball around the beach. Further, take a tropical drink at the waterfront bar. To enjoy the city views hang out with friends in the sand. There is no shortage of ways to enjoy the waters of Lake Michigan. You can enjoy:
Banana boat rides

Paddleboard yoga

Water jetpacks

Jet skis

Kayaks and more
Visit the Rooftop or Patio

Independence Day Between Chicago & Suburbs With Black Car Everywhere Limousine & Car Service
Chicago's many rooftops & patios provide acclaimed food and drinks with killer views. So, the most exciting thing to do this Fourth of July are:
* Enjoy cocktails with sweeping river views

* Fun vibes and table games at Utopian Tailgate

* Street tacos and pitchers of margaritas at big star

* Cozy vibes and top-notch cuisine at The Duck Inn
The Chicago River is buzzing with many fun activities during summer. Rent a kayak with an urban paddle and kayak through the heart of the city. Enjoy past bustling riverwalks and some of the most iconic buildings in the windy city.
Be captain on this Independence Day with your very own rental boat. It's a perfect way to get out on the water while keeping safe social distancing. For the luxurious 4th of July experience, charter a private yacht. Island party boats also offer boat rentals. These boats include boozes, a captain, and a waterslide. 
Celebration Of Firework Shows in Chicago
Celebration of Independence Day between Chicago & Suburbs remains affected due to COVID. Many suburbs announce their annual shows have been canceled. Check the list of canceled fireworks shows:
The village and Glendale Heights Founder confirm the 4th July fest cancellation.
The Northwest Fourth Fest also cancels the Fourth of July parade and fireworks.
The Evanston 4th of July associated has voted to cancel the shows. The planned shows were a parade, fireworks, and Palatine Concert Band performance.
The village of Oak Park announced in early June the fest cancellation.
The annual fireworks celebration was displayed at Maine East High School every year. The cancellation of the celebration is also announced.
The town has also confirmed the cancellation of the parade and the 3-D fireworks festival.
Postponed Fireworks Shows
Following are the postponed shows for Independence Day between Chicago & Suburbs:
The 4th of July commission in the town of Beecher has decided to postpone. Look for fireworks at 8:30 PM on September 5 at Firemen's Park, 675 Penfield St.
The Deerfield postponed the family days show in early July 2021. The village is considering the fireworks show later this year.
The firework shows happening for the Celebration of Independence Day
Here is the list of fireworks shows happening this year:
The Town's fireworks will be the part of Taste of Grayslake Family Picnic.
Lions Club announced that the 4th of July fest will take place at Melas Park from June 30 to July 4.
The Elburn's Lions club will present a fireworks show on 10th July at Lions Park.
The town's annual fireworks event begins at 5:30 PM at Picnic Grove Park. The fest will take place on 10th July with drinks, food, and music.
The fireworks in the city will start at 9:30 PM on 11th July at Petersen Park.
The rescheduled fireworks shows. There are some rescheduled shows such as:
Fireworks at Lakefront Park were re-scheduled for 3rd September over Labor Day weekend.
The town will host a daytime time celebration on the 4th of July. Fireworks will reschedule for September.
How to watch Fireworks by maintaining Social Distancing
Many fireworks across Chicago are rescheduled and canceled such as, at nave pier. The major purpose of fireworks cancellation is to prevent the crowd. But some of the cities are still setting fireworks. Some of them are offering "drive-in" displays. And people will stay in their cars for shows. 
Whereas, others are advised to watch the fireworks from less crowded. Social-distant spots are mandatory rather than gathering in one area.
Stay six feet away when you are in an area with others. Wear a cloth face cover as per CDC's recommendations. If the fireworks at your place are postponed or canceled. Or you don't feel comfortable going out in public. You can still take part in the festivities via the virtual process from your home. A few fests will display live on the fourth of July. Some cities also announced that they will display their fireworks live. Apart from this, they will display on local news networks for residents who want to stay at home.
How to host a safe celebration of Independence Day at home?
Follow the CDC guidelines before hosting the Fourth of July celebration at home. The CDC recommends staying outside and limiting your gathering. Ask your guest to wear a cloth face mask. Encourage social distancing by placing tables and chairs six feet apart. Additionally, CD advises washing, sanitizing, and disinfectant everything. To sanitize your hand before or after eating. Disinfect touched surfaces i.e. counters, tables, and chairs. Wear disposable gloves while cleaning up or taking out the garbage from cans. 
Guests must bring their dining wear as per CDC recommendations. You can also ask your guests to bring their food and drinks. If you want to provide your own food then skip the buffet.
And opt for single-serve options like individual bottles and snack bags. Before your Independence Day celebration comes to a close. The CDC also recommends writing down all the guests in attendance. In this way, you can make contact tracing easy in the future. And of course, disinfect anything that you have used during the party.
How you can get hassle-free transportation for your Independence Day celebration?
There is a number of ways to travel in this windy city. Go by bus, drive your own car, or rent limos. But, to make your travel hassle-free hire Black Car Limousine Services in Chicago. We know that the 4th of July is an important day and special life event.
That's why with each limo or bus transportation service you can make your move in and out safely. There is a wide selection of fleets such as Sedan, Stretch Limo, & SUVs. Thus book your ride and make your way.