WHAT MAKES US THE BEST CHOICE FOR LIMO SERVICE TO MIDWAY?
When you talk about the United States of America, you can't ignore Chicago and its attraction. Chicago is famous for its wind and is also called a windy city. It has a lot of museums, parks, and recreational places to visit. There are a lot of things to do, people visit here from all over the world and different parts of the United States.
There are two major airports in Chicago. one is O'Hare International airport and the other one is Midway International airport.  Black car everywhere is offering limousine & car services from both airports. Our transportation is not only limited to Chicago but is also available in the surrounding suburbs.
We give the full opportunity to guests, they can book us from or to anywhere from Midway airport. From or to anywhere from O'Hare airport. Our chauffeur team has a special chauffeur license, they are free to schedule your ride.
Black Car EveryWhere provides luxury limo service to Midway. We are a Limo and car service everywhere with extended safety and comfort. From Airport transfers to city touring, transportation of wedding events, and business class travelers. You can enjoy luxury, comfort, and extravagance all together within. The limo services to midway. To ensure the best riding experience. We offer all the limos with professional and trained chauffeurs.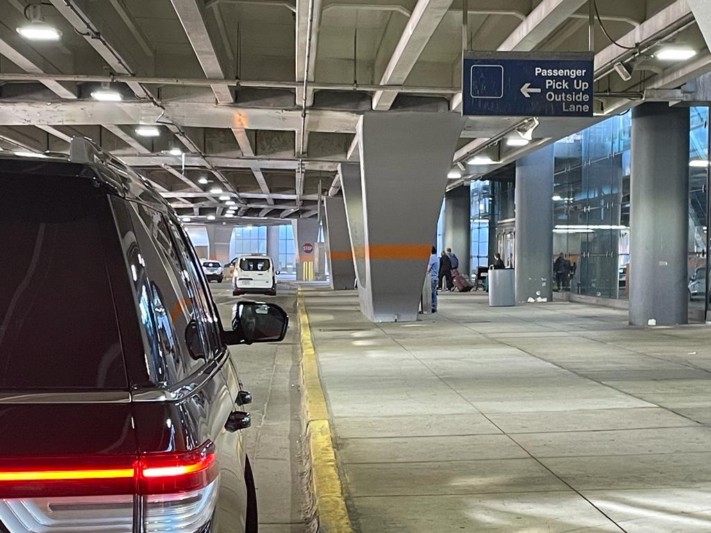 Only a few limo service companies in the Midway area offer luxury Limousine & car service. No worries, we are here to cater to your transportation needs.  We always ensure the best riding experience with our Executive Limo Service. You can book us from any part of the United States to the midway airport.
Check our prices by visiting our website, calling us 24/7,  and getting a  quote via your email and text message. Our aim is to provide such an affordable rate according to your budget. We have different classifications of limo services. where you can book the vehicle according to your budget.
Being a leading limo service, we have brand new state-of-the-art luxury limousines. It includes features such as the top-of-the-line surround sound music system. Tinted windows, leather seats, flat-screen TVs, mini-fridge, etc.
Best Physical and Mental comforts to Passengers
The limo services flourish in supplying the best physical and mental comforts. The chauffeur-driven services let someone relax and focus on the task at hand. without having to worry about mundane issues like baggage handling. A Stretch limousine is designed to transport 6-22 persons. If you are traveling with bigger families or entourages coming for business meets. You could travel together in cozy comforts from the limousines, with a lot of legroom and luggage.
Professional and Trained Chauffeurs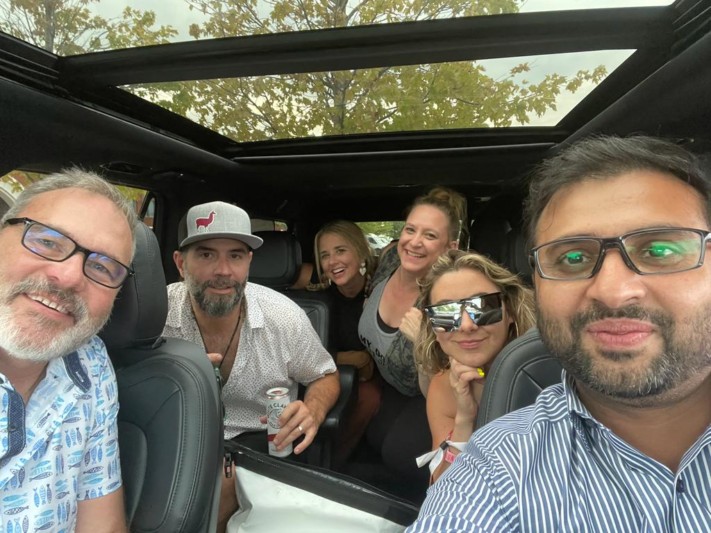 The professional and trained chauffeur helps to ensure the passenger's comfort level. By customizing control on vehicle temperature, music selection, and controlling the destinations.
The chauffeurs take proper care of the requirements of the esteemed passengers. By making sure inside a manner suitable for royalty.
The knowledgeable limousine chauffeurs are conversant on the roads. They are always welcoming and don't inconvenience the guests.   If you take detours on the method to hotels or even the destined locations.
Technological Integrated Swift Systems 
Black Car EveryWhere has developed an efficient and solid system for service handling. You can register on our website and avail the options for your incoming trips. We manage the flow of order receipts, processing, and actual service.
We understand that you can't afford unnecessary delays. Thus, we guarantee prompt transport through our wide network of itinerary routes. Either you are a single person or a group of 22 people. We can cater to your ground transportation needs. With our reliable, and efficient rental services. Why do you compromise on the service, when you have the best choice?
Quality Customer Service 
Black CarEveryWhere Limo Service differentiates itself from its competition. With their outstanding customer service and reliability.  Our operators are experts and equipped with plenty of industry experience and knowledge. Good operators are the backbone of reliable limo services. we make sure our operators address your concerns and pay attention to details. They offer to customize and personalize on-demand features. While making a booking for events, weddings, and all other special occasions.
Special Transport Requests in Midway
We have a fleet of premiers and modern Limos sedans, Luxury SUVs for your varied travel purposes. We also feature stretch limos to suit your preference and personal style. We welcome and fulfill all your specialty vehicle requests. Either for an event or point-to-point transfers.
While in Midway airport, if you are looking for Airport transfers? limo service from midway. We are offering Airport Transfers, Proms, Weddings Night Out, Bachelor Parties, and City Tours.
Blck CarEveryWhere is there for you to become your travel buddy. To ensure the best choice for Limo Service to Midway. Book in advance and get information on the discount structures and special deals. Having a fleet of reliable limo vehicles with professional and trained Chauffeurs. We want to make affordable rates for the luxury ride which makes you a top choice for limo service to Midway.
Why Use Limo Service to Midway?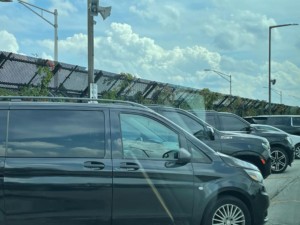 If you are looking for a premium car with a professional, trained, and licensed chauffeur to transfer you to Midway airport and from Midway to your home, office, or anywhere in Chicago and near suburban areas in a stylish and luxurious way. Black car limo service also offers car kids for your kids if you are traveling with your family and your kids. Limo service to Midway is a comfortable, safe, and secure way to travel anywhere in Chicago and to or from Midway International Airport.
Whether you are traveling alone or with your friends and family, professional limo car service provider companies provide different types of cars according to your need, the number of passengers, and as per your luggage count. For individuals, sedan limo service is preferable with approx two to three pieces of luggage, Suv limo cars can hold up to five to seven pieces of luggage and six to seven passengers. Stretch limos, Mercedes sprinter limos, and limo buses are also available for more passengers.
For your next ground transportation needs, choose Black Car EveryWhere with confidence and trust.