11 TIPS TO HIRE A CAR AND DRIVER
Whether it's a private or corporate journey, professional chauffeurs (with car and driver) are friendly, discrete, and educated driving companions who'll ensure your travel is safe and comfortable, We can understand coming to your destination feeling comfortable, relaxed, and refreshed.
Professional chauffeurs (car and driver) are always helpful and important, especially when you are planning for something special, whether going to an important business meeting, going to the airport, point to point pick up, point-to-point drop-off, or planning for dinners and recreation, your chauffeur can understand your need and requirement better than rideshare driver
Introduction
A chauffeur has a variety of services, he is not only a car and driver but also a trained and professional chauffeur, he or she knows how to perform according to the event, and create value in the guest's journey if you are looking for airport transfers,
The chauffeur should be mentally prepared on how to fix your luggage, how to handle sensitive laptops or documents next to your seat, and provide a comfortable environment inside, especially when you are on a business call or with your colleagues, and chauffeur also knows how to create value when you are going for a wedding party, night parties, or something special with your partner
Professionalism is everything, whether it's business traveling or traveling for fun.
Thus, by keeping in mind all the important factors, chauffeur car service is specially designed to create value, reliability, and punctuality, sometimes when guests are getting late for their flight or important event, the chauffeur is trained to follow the best route by their skills and also advise to the customer for the best ETA(estimated times of arrival)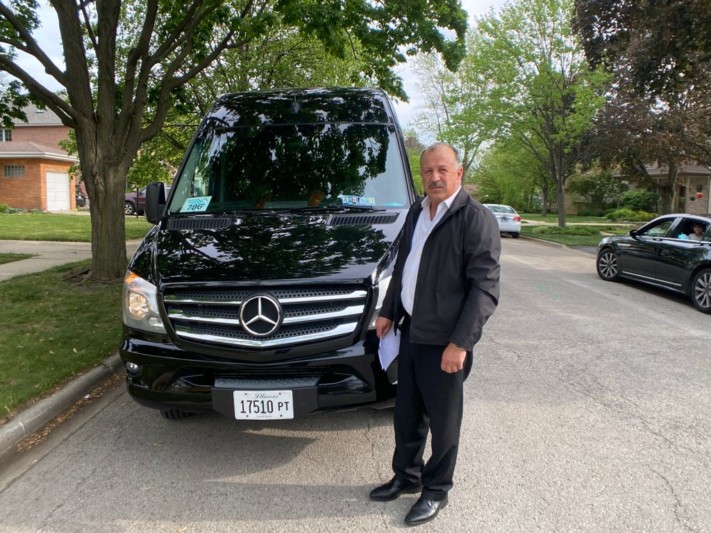 At the start of your workday, chauffeurs prepare their vehicles to be used to vacuum, sanitize, disinfect the interior and wash the exterior body, windows, and mirrors. They inspect the car for cleanness and when required
The chauffeur profession calls for a distinctive mix of driving and social skills
There is far more to being a pro chauffeur than just being a good driver
Chauffeurs will also be inspected and registered by the local government and ought to be fully licensed with a safety check for your reassurance.
The vehicle owned by the driver or luxury sedan business has to be legally roadworthy and completely insured
Chauffeurs ought to know etiquette skills, risk management, and both private and public safety awareness.
Way to drive in a fashion that improves passenger comfort creates less stress for your driver and reduces fuel consumption and automobile wear
Chauffeurs cater to passengers by providing attentive client support and paying attention to detail. They help riders into the vehicle it's in the trunk of the vehicle.
A specialist chauffeur also needs to know advanced driving techniques, for example, comprehension and recognition of risks, in addition, to having a comprehension of contemporary vehicle dynamics, including skid comprehension and dynamic systems.
She or he ought to also know how to plan a path for comfort, efficiency, and safety.
Professional chauffeur deal with a wide array of road surfaces and weather conditions, professional chauffeurs operate a wide range of vehicles which include limousines or luxury sedans, vans, also private vehicles for limousine companies, private companies, government agencies, and rich individuals.
How to Limo Car with Driver
You can book your limo car and driver from our website for any occasion or event. We offer wedding limo cars and drivers also our limo service for any kind of travel in Chicago and its Suburbs, such as airport transfer service, chauffeur service in Chicago, hourly executive transportation in Chicago, black car service in Chicagoland, prom limo service in Chicago, wedding limo service Chicago with suited chauffeur, corporate limo service Chicago with highly trained and professional chauffeurs, professional car service, hire Mercedes Benz limo.
Ways to Book Limo Car
You can visit the "Book Online" page on the website and enter the details of your trip.
 Select Service Type
Select Pick-Up Date
Select Pick-Up Time
Enter Pick-Up Location
Add Stop (if you want a stop or any stay during the ride)
Select Your Drop-Off Location from the Live Chicago Map
Add the Number of Passengers
Add
Select a Vehicle As Per Your Needs and the Number of Passengers
Add Final Details
And leave everything to us for your trip, we will manage everything for you. You can book your limo car service by calling us at 708-770-0805 and providing all the details related to your trip to the customer representative you also get the confirmation email to review your trip details.
Conclusion
Finally, in the conclusion, you would be agreed that the chauffeur (car and driver) is more reliable than ordinary rideshare, whether, rideshare is cheap but on the other side, you don't know who is driving the car for you and your family, either driver has a professional license, proper insurance, reliable vehicle or background check.
It's not only about Point A to point B ride but also about your life safety, chauffeur experience, and other driver experience is different, the typical chauffeur will accommodate many events, from large conventions to corporate roadshows, from airport transfers to purchasing trips and days out to weddings with car and driver
Chauffeur service differs from a taxi cab service in that all trips are prearranged. Many chauffeurs transport clients in large vans between hotels also airports, in addition to bus or train terminals. Others drive luxury automobiles, like sedans or black vehicles, to business occasions, entertainment venues, and social occasions. Still, others offer full-time personal transportation for rich families and private companies
They check fuel also oil levels, also ensure that a more complicated repair, they take it to a. Chauffeurs might more complicated repair, they take it to a like a more complicated repair, and they take it an along with other fluids when required. If a vehicle needs a more complicated repair, they take it to a pro mechanic.
Finally! please comment, what is your point of view? Share your opinion with us
You can find us on different social platforms