Limo Rental Naperville
Exclusive and Luxurious Private Cars and Black Car Services
24/7 Services!
Limo Rental Naperville | Black Car Service Naperville, IL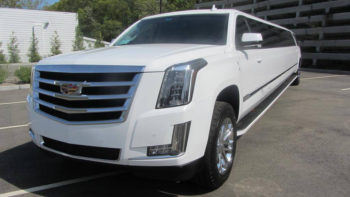 Naperville is a western suburb of Chicago, Illinois which is 28 miles west of Chicago. It's known as the friendliest city and famous for highly-rated schools. Naperville is Illinois' fourth-largest city and is considered the best city to live, raise kids, and explore attractions. Riverwalk Cafe is one of the best recreational places, with exceptional amenities.
Visitors enjoy Trolley Tours, Centennial Beach, and DuPage Children's Museum. We are the ones to take care of our guests and fulfill their travel needs by offering taxi alternatives, whether you need the Limo Service from Naperville IL, new-Lenox IL, to O'Hare Airport or the Car Service to Midway Airport from Naperville, il. "Fully Sanitized And Disinfected Limousine and Car Service From & To Naperville il."
Aiming to fulfill your needs as the top priority and make you feel special, we are not only offering our Services in Naperville, IL but also offering in Chicago and surrounding Suburbs. If you are looking for Naperville Limousine Companies? We are the best Limo Rental in Naperville, il, a company customers trust for reliability, exclusivity, and luxury.
Get affordable and reliable rental Limo Services at very cost-effective rates with various luxurious Limo fleets; Sedans, SUVs, Party Buses, Coach Buses, Mini Buses, and other the best options. Limo Rental Services always cater to fulfill their prestigious passenger's needs and requirements.
You'll undoubtedly get the best limo service for Midway Airport, O'Hare Airport, or any airport with the most affordable airport transportation. You can even avail of Hourly Limo Service, Point-to-Point, and Mileage Service. Naperville Limo Rental is famous in Illinois because it is always on time and considered the best ride to the airport or anywhere in Naperville, Sugar Grove, Orland Park, Western Suburbs, Highland Park, and surrounding areas.
Get perfect vehicle Corporate Limo Rental for Bachelor bachelorette parties, Weddings, Prom Nights, Occasions & Events, and Tour Serice Chicago, Illinois. We have been serving our customers with corporate limo rental services for several years to handle your travel needs with the best rates.
Get Tour limo Service to Solider Field, Wrigley Field, Chicago Areas, Glen Ellyn, Naperville Riverwalk, Centennial Beach, Downers Grove, Sporting Events, Wrigly-Field, Special Events, Wedding Parties, Birthday Party, Western Suburbs, Airport Transfer, Business Travel, Chicago Suburbs, and United Center with friendly Chauffeurs and enjoy stress-free travel.
Get Instant Quote now, enjoy your stress-free travel with a friendly Chauffeurs limousine rental service, and make your journey memorable with Naperville Limo. Book online and pay in advance for the best savings across Naperville with Budget Car Rental.
We have an entire fleet of stylish and stunning limos, fully packed with all the amenities and on-demand customized features. Make your special moments memorable by hiring the best limo service in Naperville, IL.
Affordable Black Cars Services Naperville, IL
You can either book your Black Car Service limousine service directly on our reservation form or send us the request for a free quote. We calculate your fare according to your distance and charge a flat rate. We don't charge surge prices, reservation fees, or hidden charges.
Vehicles are provided according to the number of guests. We convert you into an SUV if you have more than three guests. Enjoy the most economical limo service near Naperville and its surroundings. Reliable Black Cars hire Naperville at highly affordable rates.
We bring you genuine luxury black car services & Limo Rental in Naperville, Including all the adjacent areas. Enjoy exclusive black car services in Naperville, transportation from Chicago to Naperville, and schedule your travel for parties, dates, anniversaries, and night outs with Black Limo.
Airport Transfers to and from Naperville, IL
Book your on-time professional Airport limousine rental Car Service at a flat rate. Let us know if you want to go to Chicago O'Hare Airport from your home or office. We can make unlimited stops for you while heading toward the Airport from Naperville, Illinois. We can cater to your needs for limo service from Naperville to O'Hare or Midway Airport.
Aiming to make the Black Car Services available for you at affordable prices. Are you traveling in a group and need a party bus or stretch limousine, or a luxury limo for family transportation? Black Car Everywhere Naperville Limousine Services provides the best travel transportation solution according to the number of guests and their pieces of luggage. We bring you highly affordable Midway International Airport Transfers To and From Naperville.
Just call us, and we will be right there at your pickup location in Naperville, Illinois; if you want to make a booking, fill up the above-given form and rest assured. We have a wide range of vehicle selections, including exclusive black cars, Stretch Limo, luxurious limos, and SUVs With us. Get Quote Now.
Hourly Limo Service Naperville, IL
Black Car Everywhere offers highly affordable hourly Limo Rentals Naperville area with limo service near me. Suppose you want to explore the City of Chicago and enjoy the attractions. Book "Hourly Car Service" and visit your multiple favorite places; you do not need to worry about parking or looking to hire various cars for numerous locations. Just book an hourly car service and enjoy the trip.
Exotic car rental Naperville
brings you the best rates for your hourly car service needs. Either you are visiting an event or going to a party. Are you seeking an "
Hourly Car Service in Naperville, IL
"? Or, if you are looking for an "Hourly Limo Service in Naperville," book our hourly car service and leave an executive impression; also enjoy the comfort and safety of traveling within our exclusive cars.
When you feel your day is busy and you have to perform multiple things, we recommend you plan something special and affordable for Hourly Limo Rental/Black Car Service near me. No problem if the weather is terrible outside or you are in a busy neighborhood where. It would be best if you visited multiple destinations with the wait.
If you want to go to Downtown Chicago from Naperville, il, and have to perform numerous things, book our hourly limousine or Car Service. Professional chauffeurs can understand better how to create value In your journey. If you want to get the estimated price, you can use our reservation form and fill it in with your information and get the instant price.
As Naperville's #1 limo service provider, we take pride in offering various options for various occasions, including business meetings, bachelorette parties, and special celebrations. By addressing your specific requirements and preferences, we aim to deliver a remarkable experience.
You can choose between a big party bus or a luxury stretch limousine from our Naperville rental service. Our knowledgeable and considerate limo drivers will treat you with the utmost respect, ensuring your trip is remembered. In one of our opulent limos, you can anticipate a tranquil and unforgettable evening owing to our first-rate service, which includes soft leather seating and cutting-edge amenities.
Our Naperville private limousine service is available to give you a first-rate experience whether you require transportation to the airport, for parties, for sporting events, or want to make any event more unique.
This is to inform you that your price would be the final price; we do not charge extra for tolls, reservation fees, or hidden charges. Feel free to contact us with your questions or quote for your upcoming events, book in advance, and we will be right there at your pickup location in Naperville.
Rental Limousine Naperville To O'Hare Airport
We understand the importance of ground transportation for your business travel. Black Car Everywhere introduces exclusive ground transportation services for your business. Are you looking for a Limo rental to O'Hare Airport from Naperville Illinois?
Book us at a Flat Rate; the distance from O'Hare airport to Naperville is 37 miles. You can count on our professional car services for personal and business travel.
We will not disappoint you and your executives, VIPs, and guests during trade shows, business conventions, or any other special occasion. Need to Get to O'Hare Airport from Naperville, IL?
Our slogan is reliable; we are proud to inform you that Black Car Everywhere doesn't charge extra for early-morning pickups and late-night drop-offs. Book Now at (708) 770 0805 and get an exclusive booking deal.
Provide the best corporate travel solutions, whether you need the Business Sedan for three guests or a 26- passengers minibus. We want to be your business travel provider in Naperville.
Call us to discuss your team travel needs; we assure you of the best rates for ground transportation limo service Naperville to O'Hare.
Rental Limo Naperville To Midway Airport
Suppose you are looking to hire Chauffeurs or Limo & Car Rental Naperville,e Illinois Area. Black Car Everywhere has trained and highly professional Chauffeur drivers in the town. We provide Chauffeurs for all occasions and events and come with a range of exclusive and luxury vehicles. We never disappoint your expectations of hiring professional Chauffeurs and are always ready to serve.
Are you looking for Chauffeur Car Service to Midway Airport From Naperville, IL? Or Limo Service to Midway airport from Naperville, IL? Call us 24/7 and reserve your ride at a flat rate. Don't you worry about the cost of hiring professional Chauffeurs when you need Naperville limo service to Midway Airport? There are no hidden charges for the reservation or extra orders for the airport Surcharge.
You can check our customers' reviews; they love our reliable and economical Limo Rental Illinois & Private Car Service Chicago. We keep the prices at the lowest for special events in the Chicagoland area to IL Naperville. No more delays and waiting; call us, and one of our Chauffeur will accompany you while you are in Naperville, Illinois.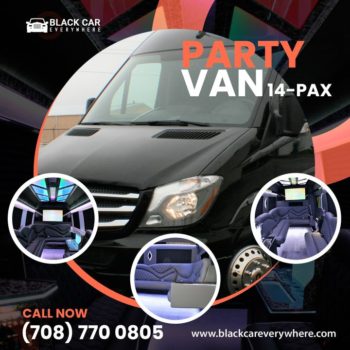 Wedding Limo Services Naperville, IL
We are proud to share the best Wedding Limousine Rental Naperville, Illinois Including all Chicago suburbs. Are you looking for Wedding Limo Service Chicago suburbs? We can understand your expectations for your wedding arrangements; enjoy our accessible Red Carpet facility.
We know how to make it memorable and memorable for you. We would be your best option for your custom wedding limo and "Wedding Car Service Near Naperville, IL." Black White Stretch limousine that can accommodate 8 to 10 Guests. We provide limo stretch, SUV service in Chicago, limo bus rental, and classy limousine rental services for weddings in Naperville and surrounding areas.
Let's make your wedding even more exclusive and memorable with the stylish and fabulous Limo. Make your entry to the wedding venue in style and class. Enjoy our White SUV limousine that can accommodate 18 to 20 Guests.
We also bring you special discounts on Wedding Limo hires in Naperville. Schedule with us and book in advance, and our Chauffeur will be ready there for you to take your ride to an entirely new level with style, comfort, and luxury. Be unique on your big day and make it unforgettable with an exclusive limo.
Limo Rental Naperville For Party Buses
We have become a known and trusted name for party busses Rental Naperville il. We have on-demand arrangements of buses for parties and special occasions. If you need buses for a friend's party or arranging a family trip, please tell us your requirements, and we bring you a cost-effective solution for your party bus needs. Following all the CDC guidelines, we have fully ensured a safe and reliable party bus service.
If you are planning your trip or party and require a bus for your ground transportation needs, stop searching; Black Car Everywhere is here. Over the years, we have been rated as a reliable and cost-effective party bus service provider in Naperville, Illinois.